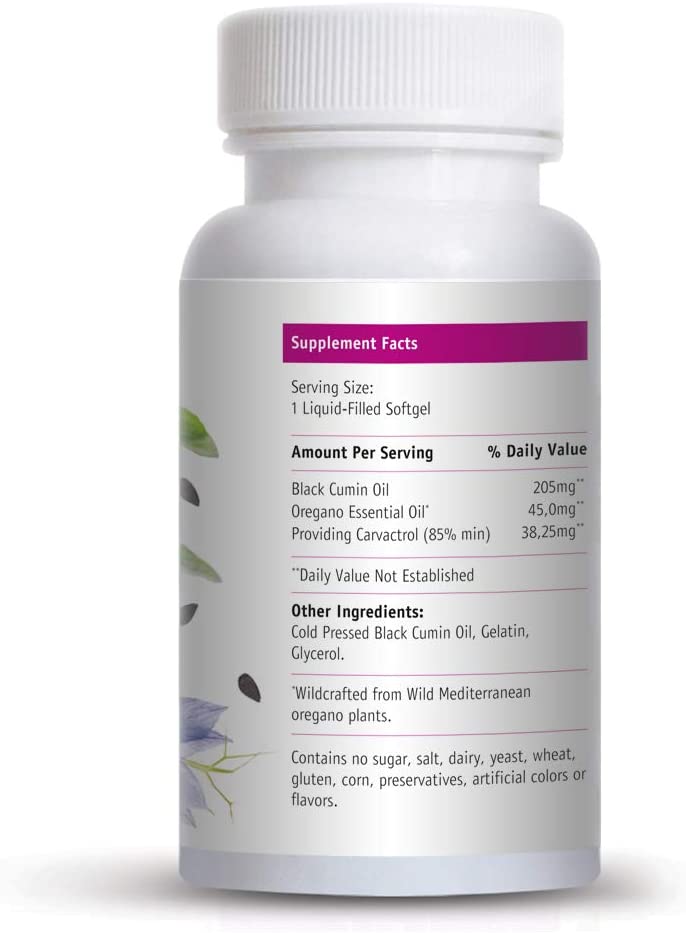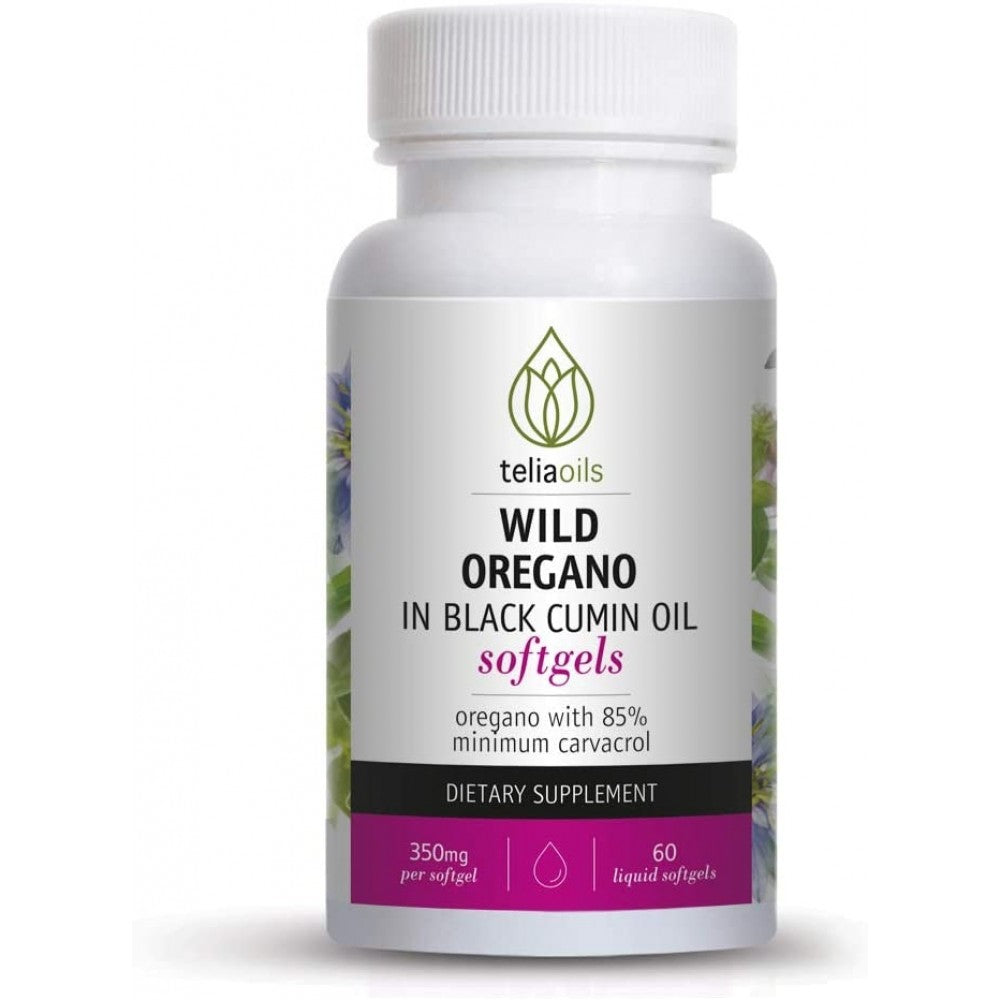 Wild Oregano In Black Cumin Seed Oil Softgels
Out of stock |
Steam distilled and cold pressed.
Natural and 100% pure.
Free of preservatives, sugar, and salt.
Gluten, wheat, and dairy free.
Wild crafted, authentic, and fresh.
Powerful Immune Booster Blend: Known from ancient times for their impressive health benefits, Black Cumin Seed oil and Wild Oregano Essential oil are optimally combined in this premium 100% natural formula to aid in a number of conditions affecting the skin, digestive, upper respiratory, urinary and immune system. An ideal remedy for the common cold, these powerful soft gels boost immune system function to speed up recovery and keep you healthy all year long.
Support Body's Defences: The main active ingredients in this immune-boosting formula are Thymoquinone, Crystalline Nigellone, and Beta-sitosterol, all of which have been well-researched and proven to have significant health benefits in a number of acute or chronic conditions (stuffed runny nose). Boasting a stronger anti-inflammatory and antioxidant action than any other herb, this potent Wild Oregano in Black Cumin Seed Oil increases immunity without triggering any immune reactions.
Easy-To-Take, 85% Carvacrol: The Teliaoils Oregano in Black Seed Oil formula has an impressive 83-85% Carvacrol rating, which is the most powerful phenol found in oregano oil with impressive deep-cleansing, healing, and restoring properties. Specially designed for easy consumption, each soft gel contains 350mg of this miracle blend and is very easy to swallow.
---
---