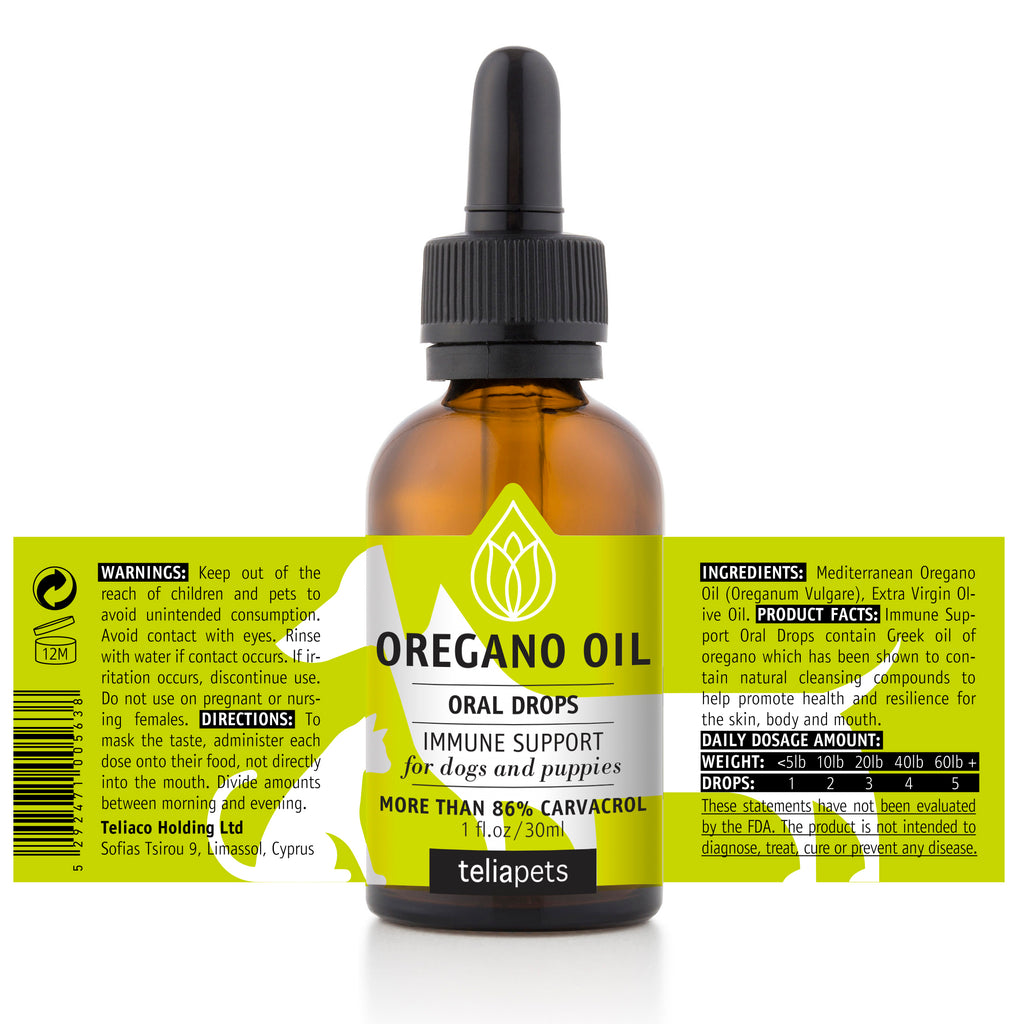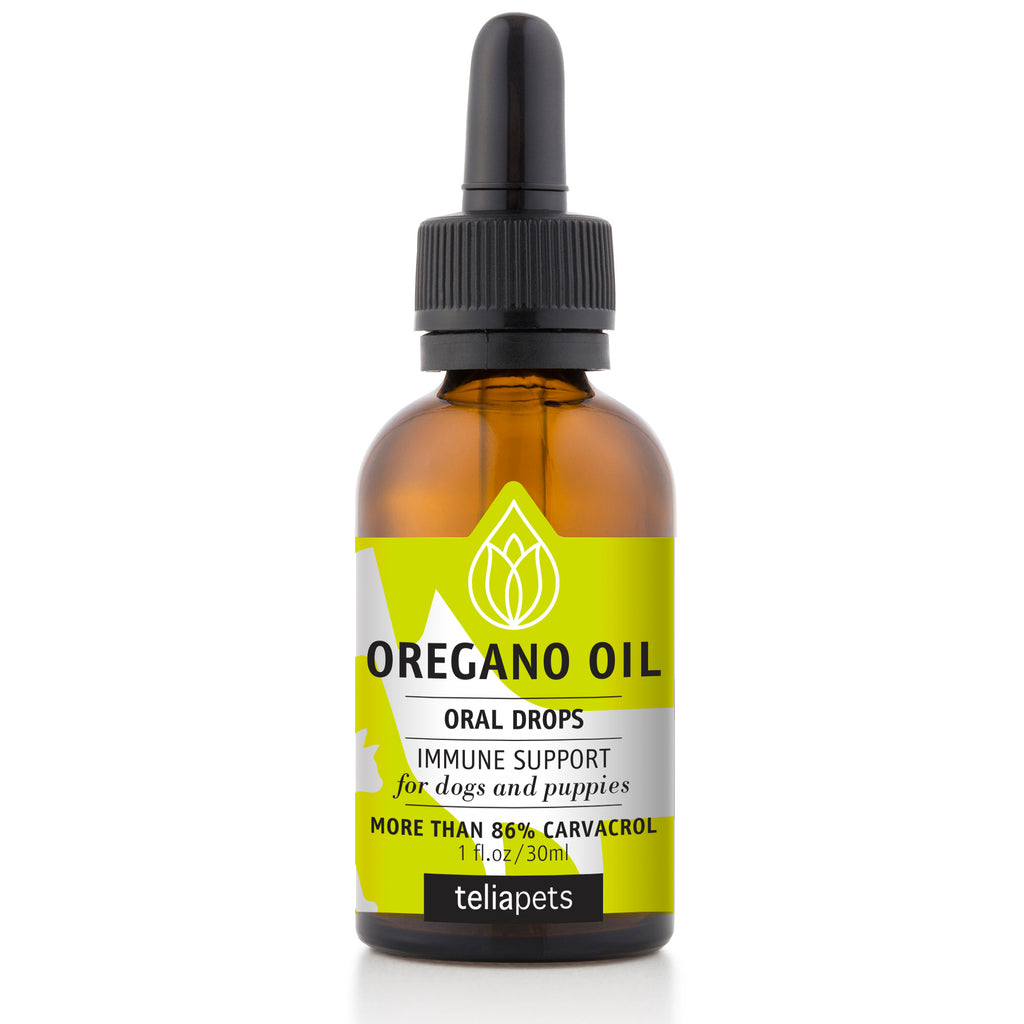 Teliapets Oregano Oil Oral Drops
In stock |

30ml
Teliapets Oregano Oil Drops For Pets. The A-Z Care Your Four-Legged Friend. Nature's Most Powerful Gift For Any Troubling Conditions Your Pet May Face.
Gut conditions.
Itchiness.
Shedding coat.

Oregano Oil For Happy, Healthy Pets: Widely known for its deep cleansing action as one of the world's most powerful remedies, this Mediterranean oregano oil will keep every bit of your pet's health to the optimal levels, without causing the slightest side effect. Our oregano pet supplement is not only the best way to support a stronger immune system for your furry friends, but it will also keep them away from pain and discomfort!

Your Pocket-Sized Remedy Against Any Threat: While visiting the park, or allowing your pet to drink water from a shared source, your dog is exposed to multiple threats that could cause gastrointestinal or digestion track issues. Adding just a few drops to their food before or right after any high-risk walk, would enhance the defense systems and shield your pet against those painful threats, saving you both from restless nights and upsetting vet visits!

Nature's Secret To Healthy Skin & Coat: The problem behind your pet's dry skin or patchy fur, all starts from within. Imbalanced gut flora, lack of vitamins, and the effects of seasonal discomfort could result in dryness, bold spots, and fur loss. Doubling as a dog supplement for itchy skin, the natural restoring properties of oregano will help fight any condition that causes your pet's coat to shed or itch, making your dog or puppy the perfectly happy ball of fur it deserves to be!

Enriched With Oregano Oil - Suitable For Any Pet: The natural formula of these oil oregano oral drops contains more than 86% of carvacrol, the most powerful component of oregano. Further enriched with extra virgin olive oil for a softer effect, this anti-inflammatory supplement is suitable for any dog or even horse and rabbit of any size! 
---
---