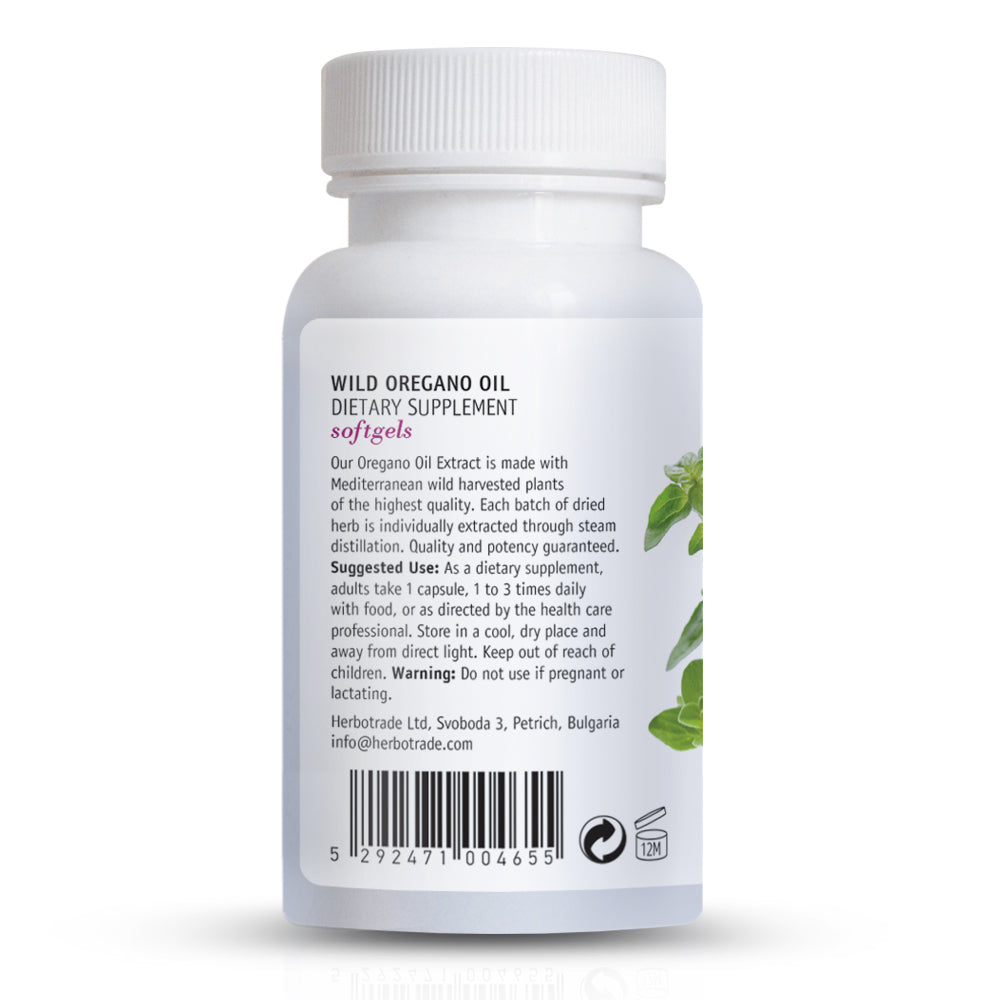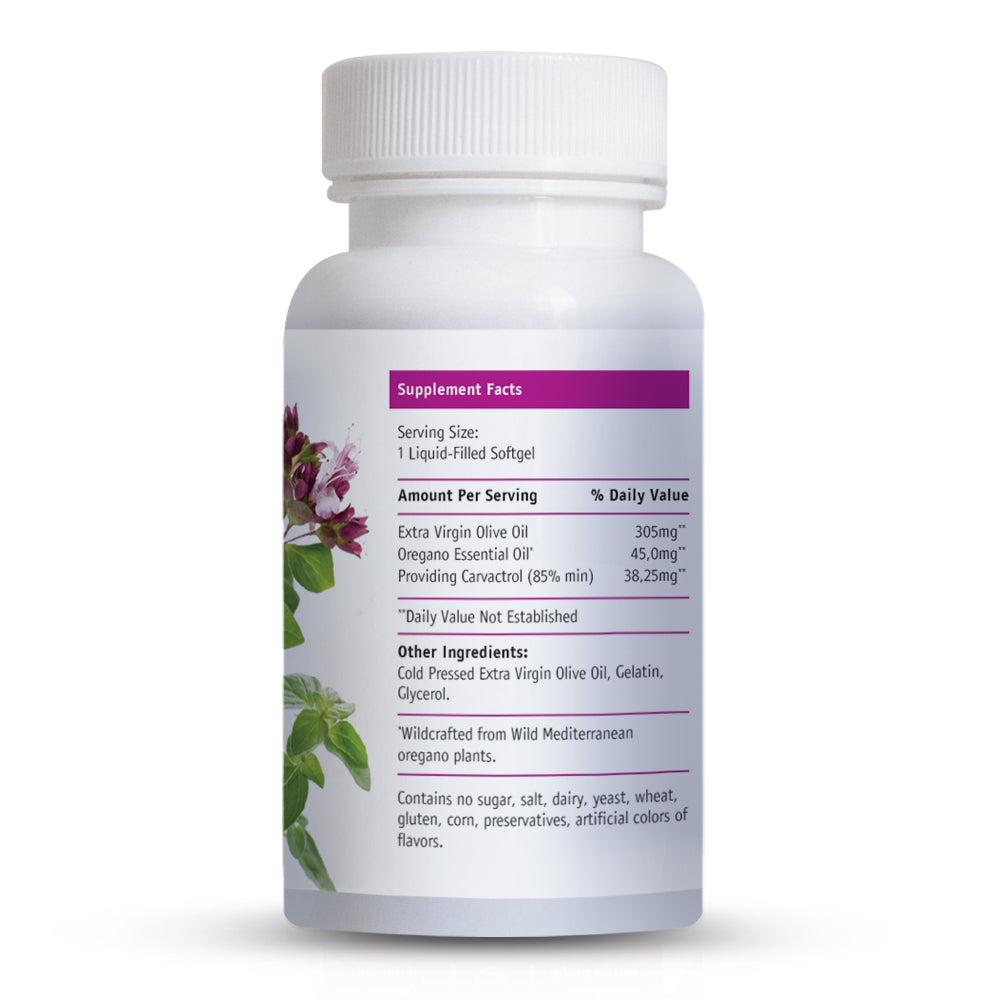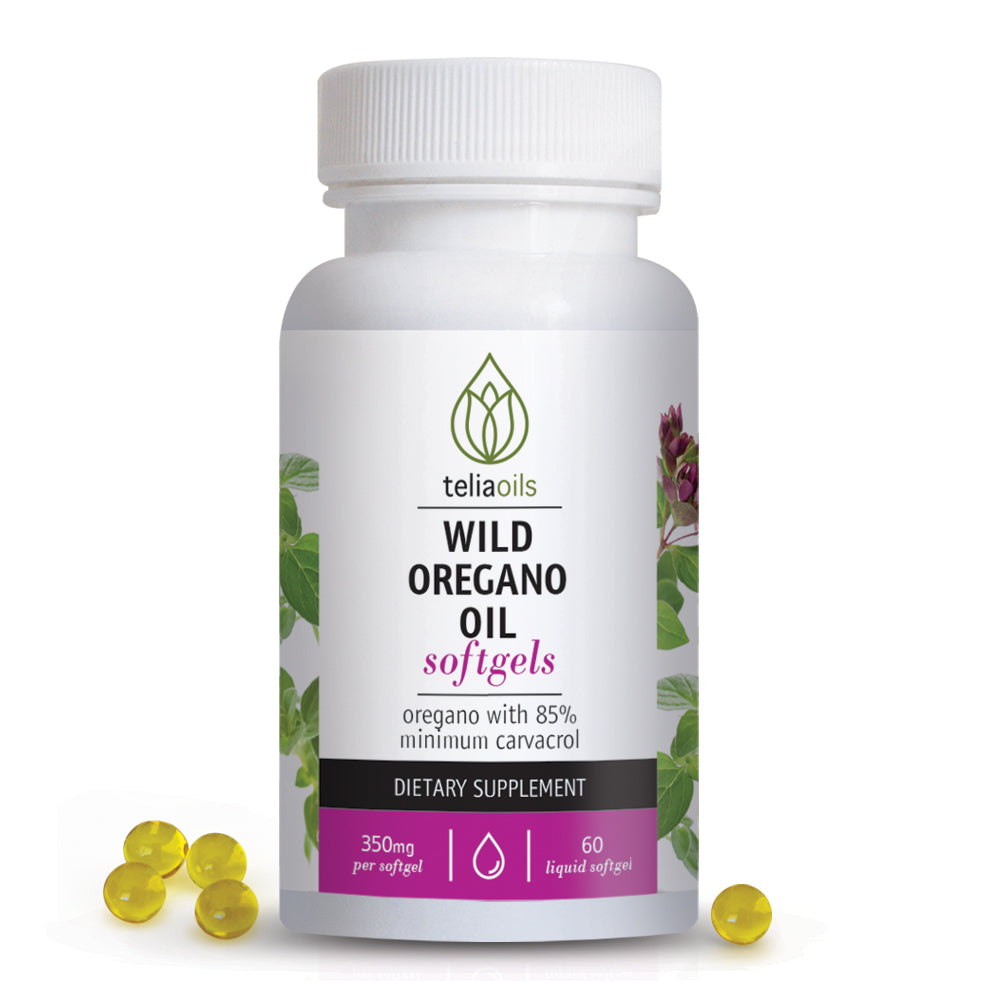 Wild Oregano Oil Softgels
In stock |

60 softgels
Natural & Organic.
Preservative Free.
Free of Wheat, Gluten, Corn, and Salt.
Free of Artificial Colors & Flavors.

Super Strong For Every Health Need: Boasting a very high rating of 85% Carvacrol and less than 2% Thymol, Teliaoils Wild Oregano Oil soft gels bring you the most potent form of wild oregano (origanum Vulgare), in the most convenient form possible. An excellent source of antioxidants, wild oregano oil is recommended for nearly every health need - including urinary, gastrointestinal, respiratory conditions, and immune-system boosting.
Pure, Directly From The Greek Mountains: The Teliaoils wild oregano oil is a superior quality product that comes directly from the Mediterranean Greek Mountains, famous for being the home of the highest quality wild oregano in the world. Being 100% pure and organic, these soft gels contain nothing but natural wild oregano oil, organic, extra-virgin, cold-pressed, unrefined olive oil, and gelatin. 

Easy-To-Take Softgels: Specially designed with those who have difficulty drinking wild oregano essential oil in mind, Teliaoils Wild Oregano Oil Soft Gels are easy to take, without the intense taste of oil drops. Enclosed in soft gelatin, each capsule contains 45mg of wild oregano oil providing 38.25mg of Carvacrol, and is very comfortable to swallow. Take on-the-go.
---
---