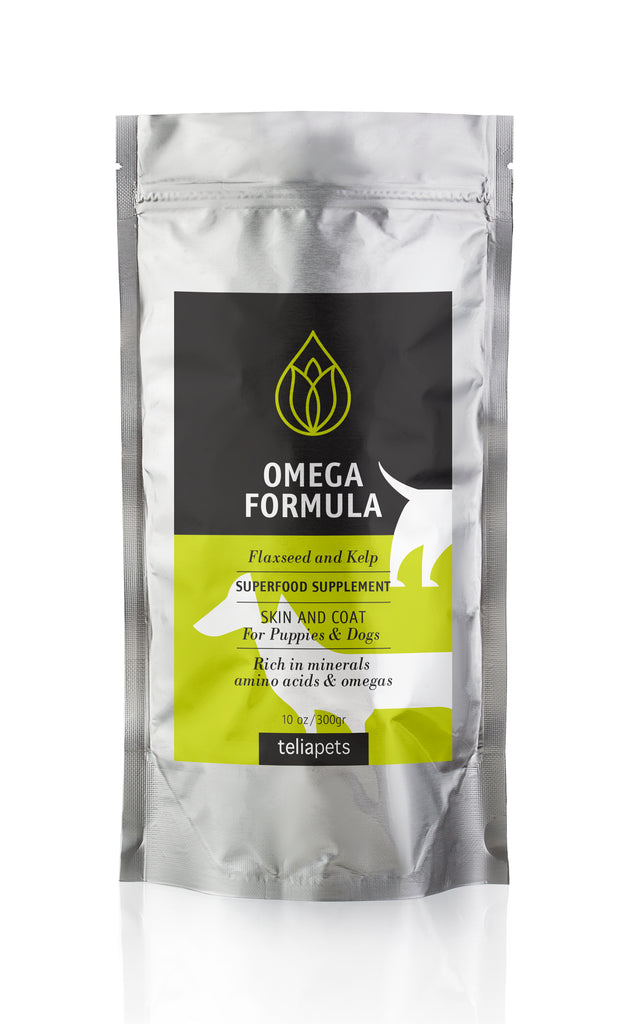 Teliapets Skin and Coat Powder
In stock |

300gr
All Natural
Free from Additives, Preservatives, Artificial colors, and GMOs.
66% of pet owners believe the right food can enhance their pet's quality of life.
About Kelp: The most nutritious of all sea vegetables. Rich in minerals and trace elements and has a nourishing and tonic effect on all of the body's systems. It contains over 60 minerals and trace elements, 21 amino acids, simple and complex carbohydrates, and several essential plant growth hormones. Minerals are essential in every aspect of a dog's health.

About Flaxseed: Rich in essential fatty acids like Omega-3, an important factor in the good health of a dog and animals in general. Contributes to cell function, cell membrane structure, immune function, the health of your dog's skin and coat, normal reproduction, and even the growth of your dog.

Natural And Organic Ingredients: Our product which contains pure and natural Flaxseed and Kelp, has all the properties to increase the vitality and well-being of your pet, has anti-inflammatory action for your dog's joint and mobility, and is rich in antioxidants that improve pet's immune system. For healthier and shinier coats with the purest and most organic formula on the market!
---
---