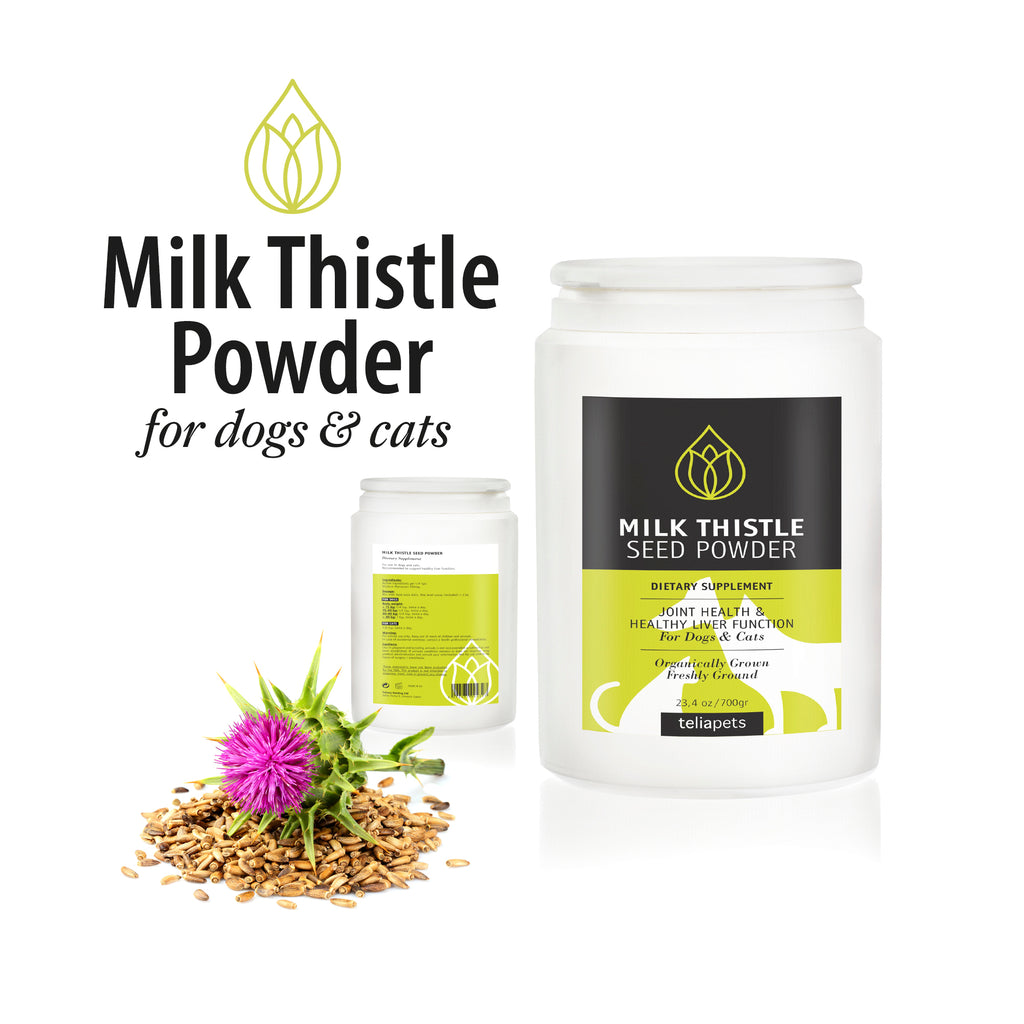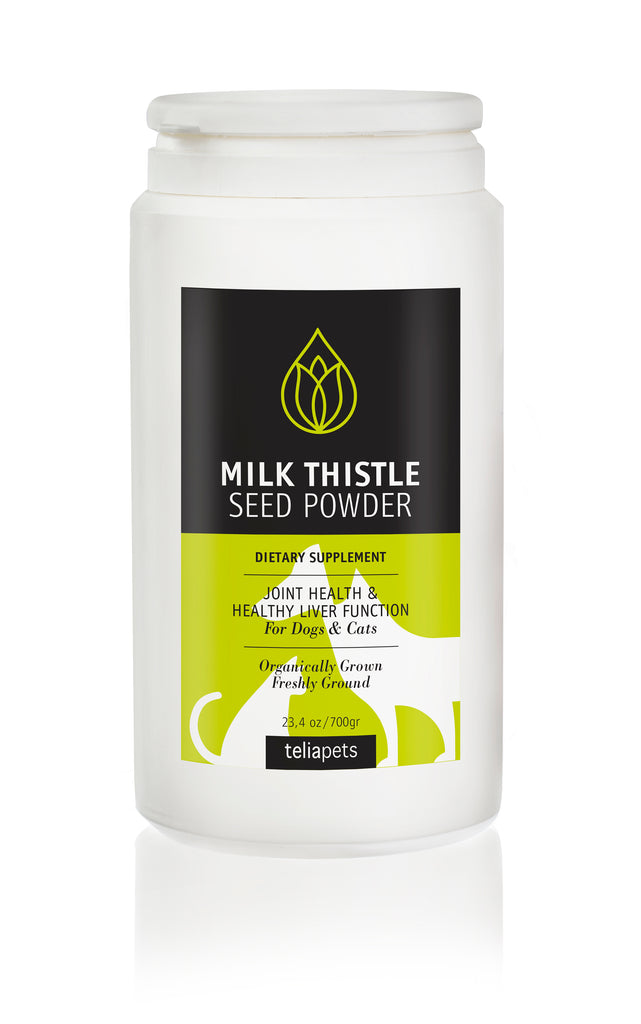 Teliapets Milk Thistle Seed Powder
In stock |

700gr
Milk Thistle is an ideal dietary supplement for your dogs and cats due to its ingredient called Silymarin. Studies have shown that Silymarin prevents liver and kidney damage and can also help its restoration by stimulating the new cell's growth.
100% Natural.
Free from Additives, Preservatives, Artificial colors, GMOs, and Gluten.
Organically grown, freshly ground.
100% Pure dietary supplement for dogs and cats which contains Silybum Marianum active ingredient and is organically grown - freshly ground Milk Thistle Seed Powder 700 gr with high content of Omega-6 fatty acids. Teliapets Milk Thistle Seed Powder is 100% safe and effective and constitutes an extremely natural product widely recommended and used by veterinarians.
Ideal Protection For Pet's Liver And Kidney's functions. Extensive in vitro research has shown that Milk Thistle has a wide range of potentially useful effects against liver damage and it is proven to detox kidney and liver function as it stimulates the growth of new liver cells to replace those that are damaged.

Supports Immune System And General Health. Teliapets Milk Thistle Seed Powder generally supports the immune system as a great antioxidant, against free radicals. It is also very useful for joint health and digestive issues.
Order Risk-Free - Your Satisfaction Is Guaranteed. Join the community of hundreds of happy customers that have successfully used our products to maintain immune and general pet health. In the unlikely case you and your pet are not satisfied with the results, Teliapets offers a cast - iron 30 - Day Money Back Guarantee. For your pet's kidney and liver health - order yours today!
(For animal use only. Keep out of reach of children and animals)
---
---