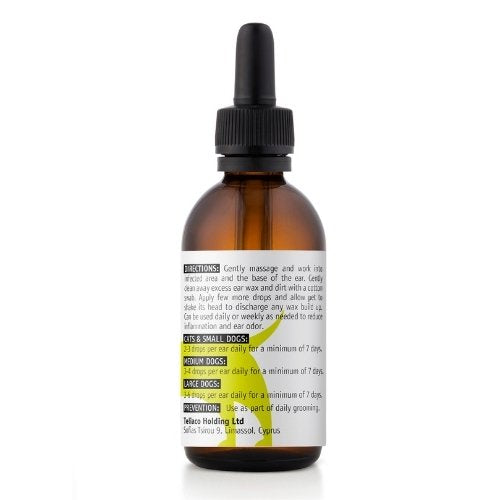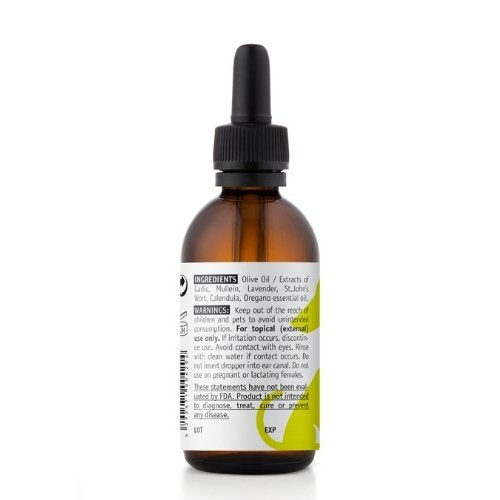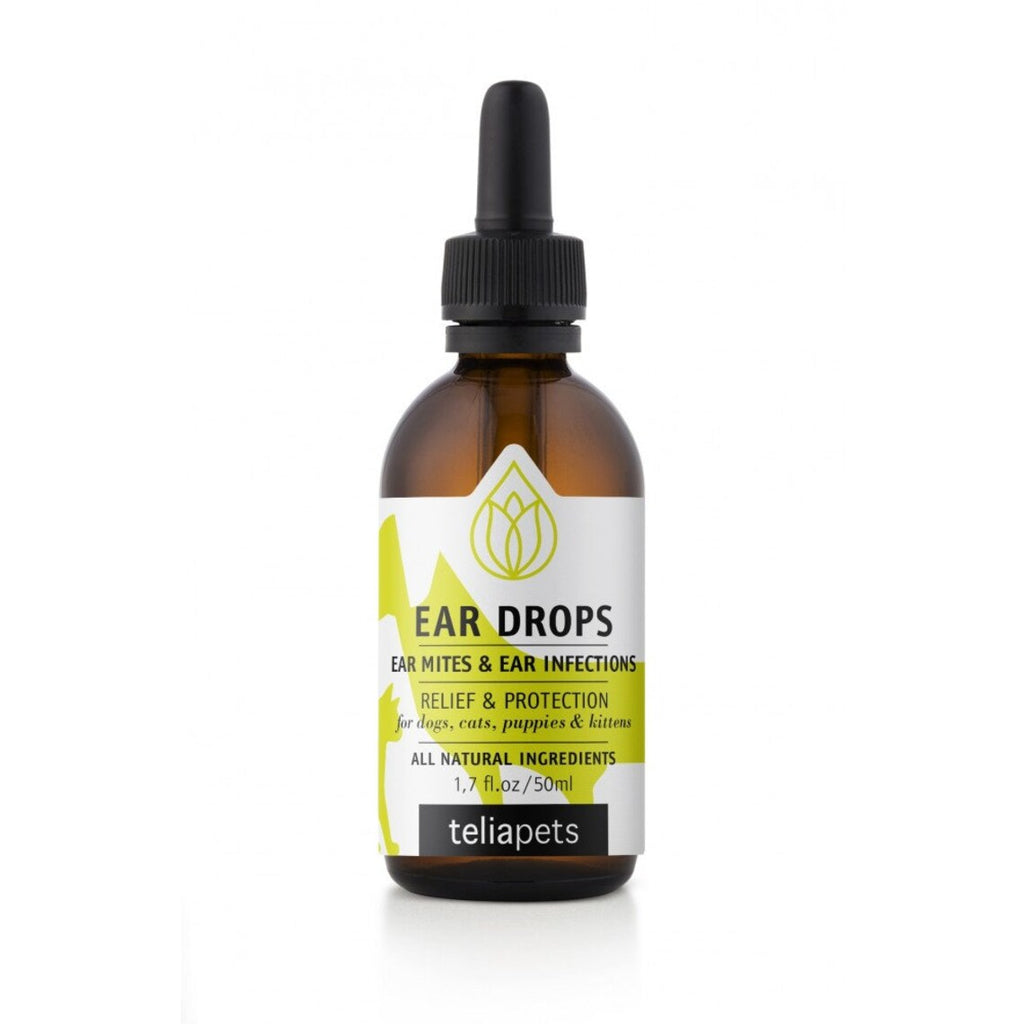 Teliapets Ear Drops
In stock |

50ml
Deals with ear mites, lice, chiggers, fungal, and yeast infections easily and effectively, just with some drops.

Prevention Is Better Than Cure: Your pet is exposed to all these bacteria and it is more prone to develop such symptoms while being out in nature. Save your pet from pain and yourself from paying a fortune to the vet.
Unparalleled Quality- All Natural & Safe To Use: Teliapets Ear Drops are all-natural and completely safe to use for any pet or dog older than 12 weeks. Made of Mediterranean Oregano Oil and Extra Virgin Olive Oil, this product is highly soothing and effective. Unlike most similar products that contain a number of artificial ingredients, the Teliapets ear drops are free of pharmaceuticals, synthetic chemicals, hydrocortisone (steroids) or antibiotics, parabens, alcohol, Sulfate, Phosphate, and preservative.

Effective Results At An Amazing Speed: The powerful herbal synthesis of these ear drops offers immediate itch relief and eliminates odors quickly just in 2-3 days. By cleaning dirt, ear wax, and debris gently and by destroying the antibiotic-resistant organisms in your pet ears, make sure for rewarding and lasting results.
---
---