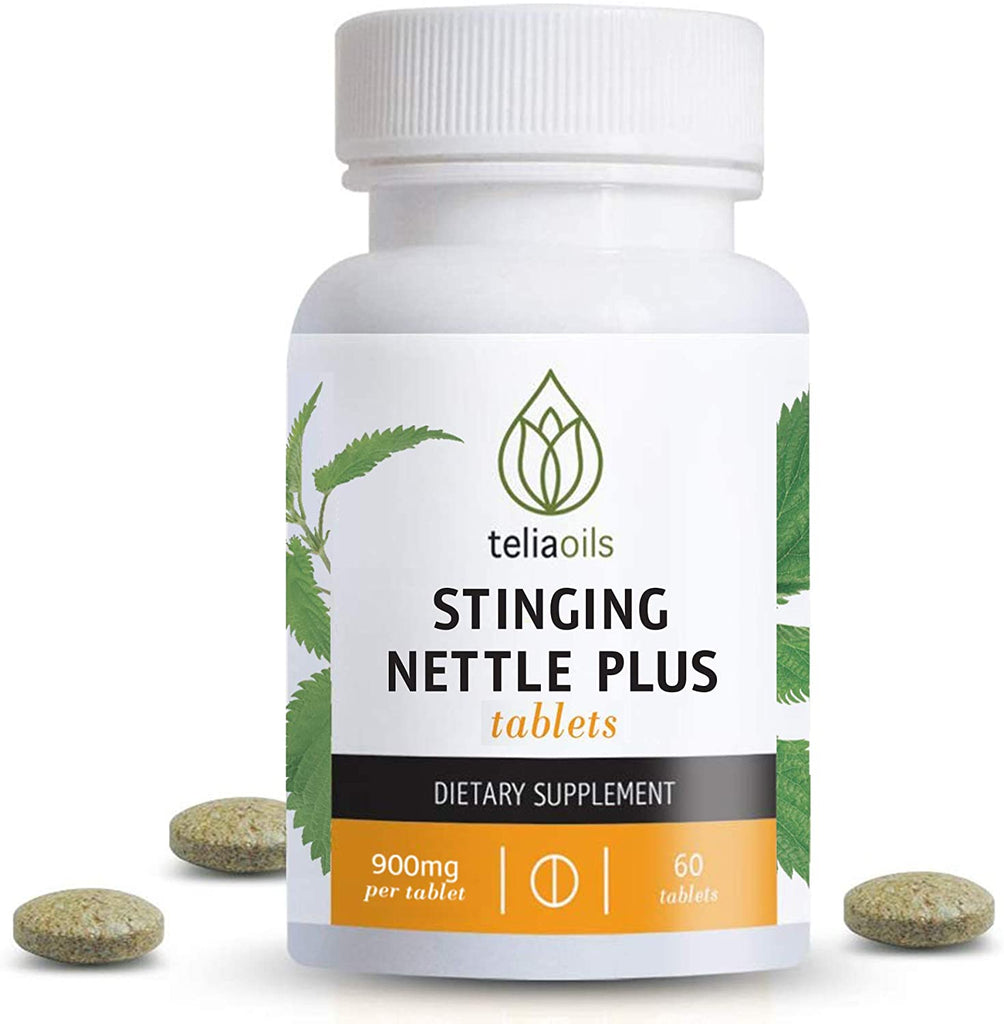 Stinging Nettle Plus Tablets
In stock |

60 tablets
Wild harvested and gently dried.
Free of sugar, dairy, wheat, and gluten.
Natural and Organic.
Natural Solution To Urinary Tract Health: Known for centuries for its remarkable diuretic properties, Stinging Nettle Leaf Plus is a potent supplement that supports the proper function of the kidneys, adrenals, bladder, and prostate. Perfectly suitable and effective both for women and men in need of protecting or restoring optimal urinary health.
Eliminate Swelling And Bloating Naturally: Thanks to its powerful anti-water retention properties, stinging nettle leaves supplement helps remove excess water from the body, balances the levels of body fluids, and flushes out excess salt as well as uric acid, thus alleviating bloating and swelling, fast and naturally.

Enhances Immune System: Teliaoils Stinging Nettle Plus herbal dietary supplement for a naturally immune and energy boost. Containing Urtica Dioica, Horsetail, Silver Birch & Vitamin C, these water retention pills fight free radicals and build the body's protective immunity shield.
---
---