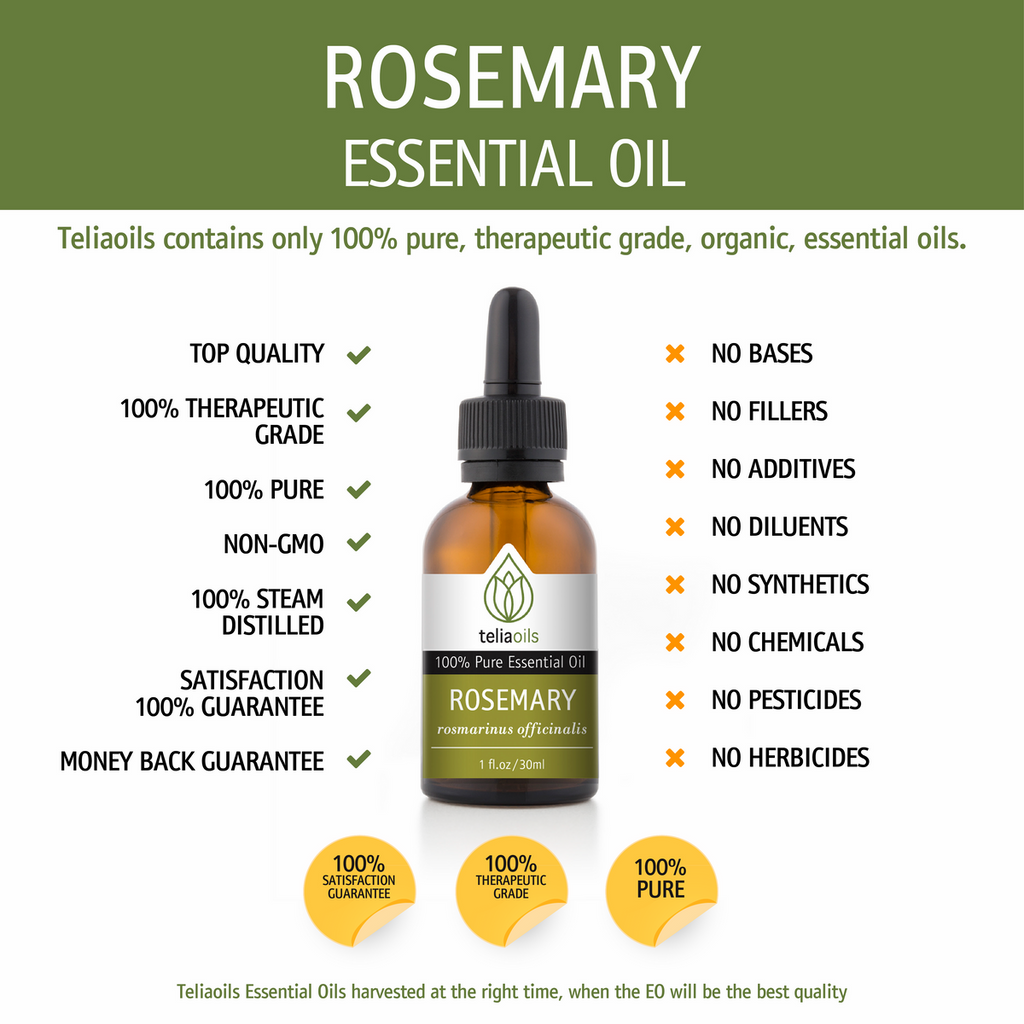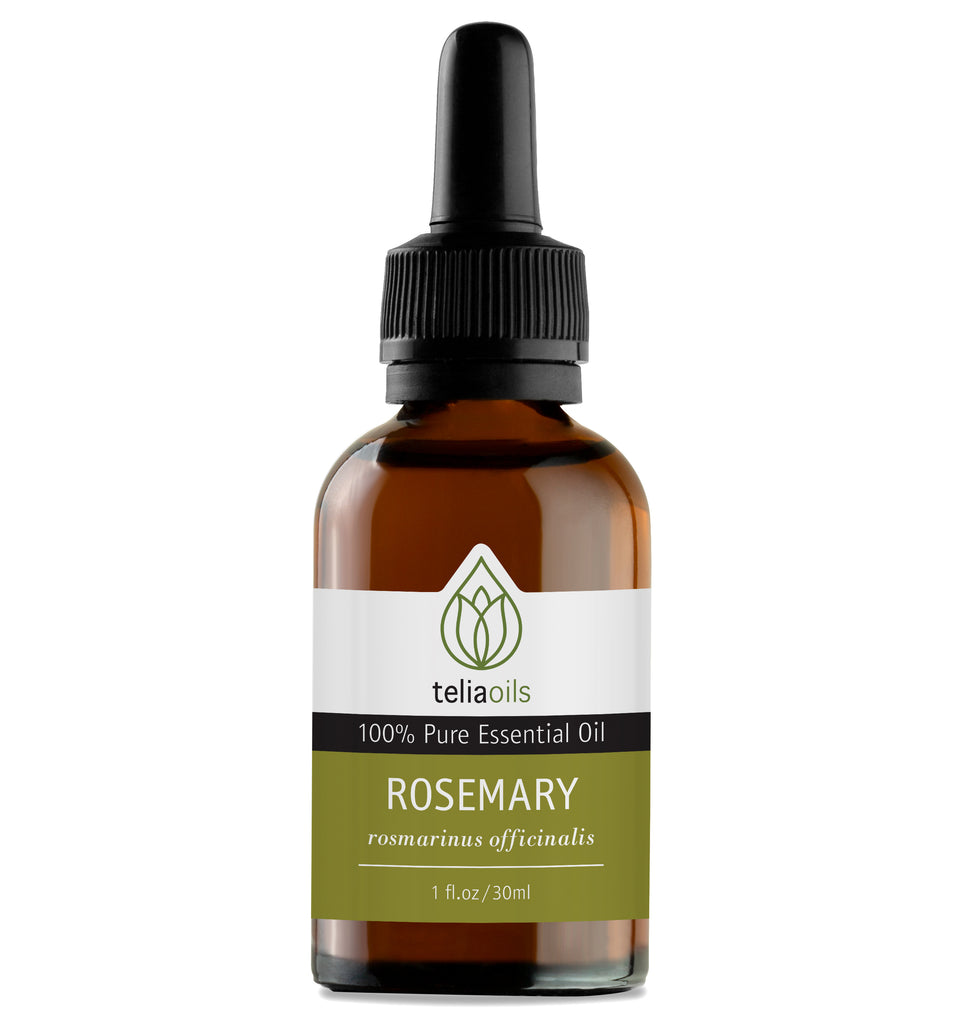 Rosemary Essential Oil (Rosmarinus officinalis)
In stock |

30ml
Taken from all-naturally grown Rosemary Essential Oil, it is pure and cruelty-free. Teliaoils is dedicated to ensuring only the most safe, pure, natural, and high-quality essential oils.
Common Names: Rosemary, Dew of the Sea, Sea Dew, Elf Leaf, Guardrobe, Incensier, Compass Weed, and Polar Plant.
Botanical Name: Rosmarinus Officinalis.
Family: Labiatae.
Extraction Method: Steam Distillation.
Plant Part: Herb.
Origin: France.
Consistency: Thin.
Color: Pale yellow.
Note: Top.
Strength of Aroma: Medium to Strong.
Blends Well With Rosemary French blends well with Basil, Bergamot, Cedarwood, Frankincense, Ginger, Lemon, Orange, and Peppermint.
Aromatic Scent: Rosemary French has a Fresh, Strong, Woody, Balsamic, Herbal Minty scent that is less camphoraceous than the Spanish Rosemary.
(Cautions: Taking large amounts of rosemary by mouth can cause vomiting, sun sensitivity, and skin redness. It might cause allergic reactions in some people when applied to the skin.)
---
---