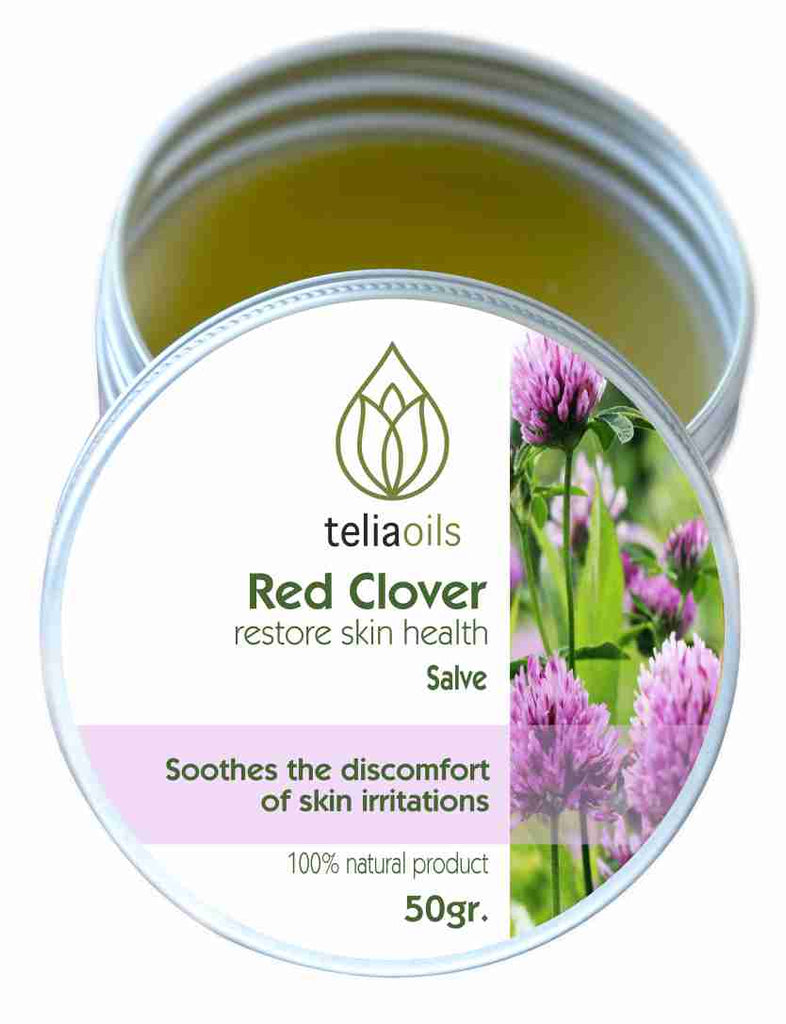 Red Clover Salve
In stock |

50gr
Organic, Natural.
Top quality.
Free from any preservatives, artificial ingredients, or fillers.

As a strong anti-inflammatory, Red Clover salve is the best product to heal acne, rosacea, rashes, eczema, and other skin irritations.

Teliaoils Red Clover salve speeds up the healing process of wounds, burns, scars, minor cuts, skin sores, and swellings.

Our salve, because it is full of antioxidants, becomes an excellent anti-aging product that promotes tissue regeneration, improves skin elasticity, reduces wrinkles, and helps to get rid of bags under the eyes.

Soothes and nourishes chapped lips, moisturizes dry skin, and relieves muscles and joint aches.
---
---