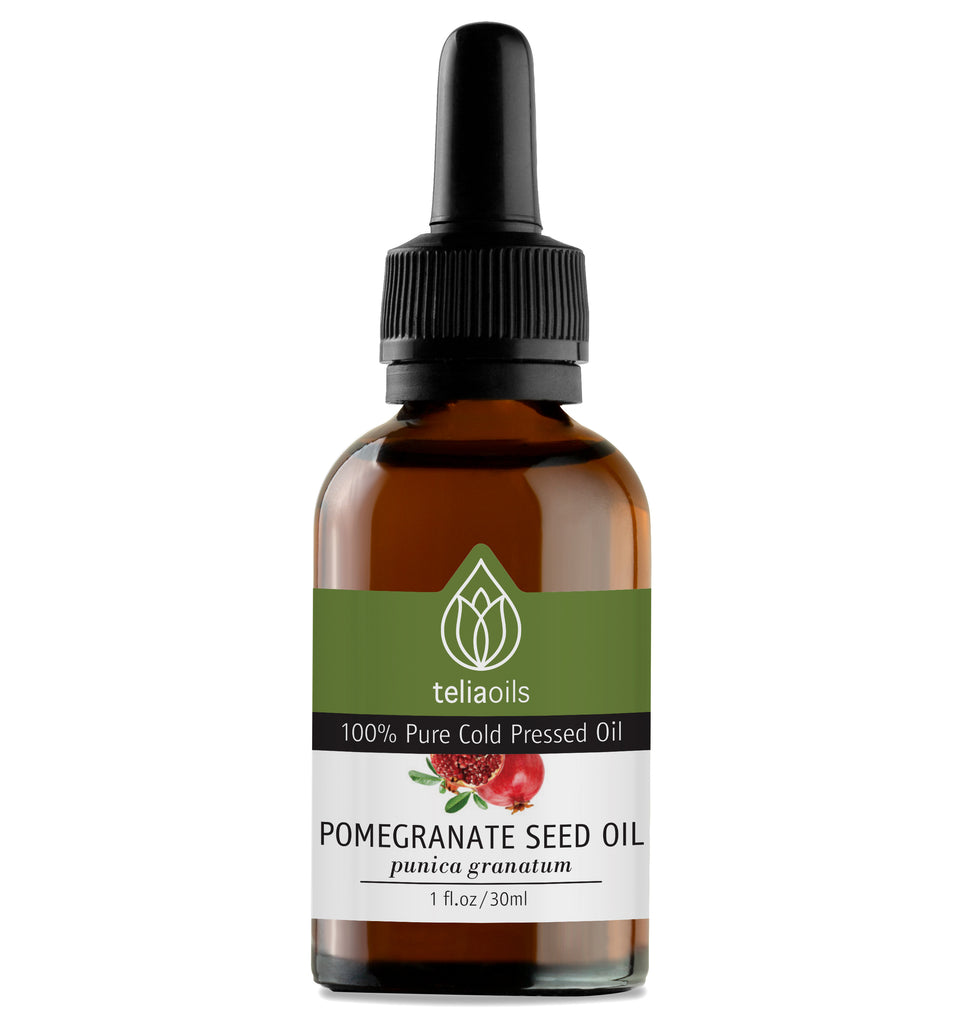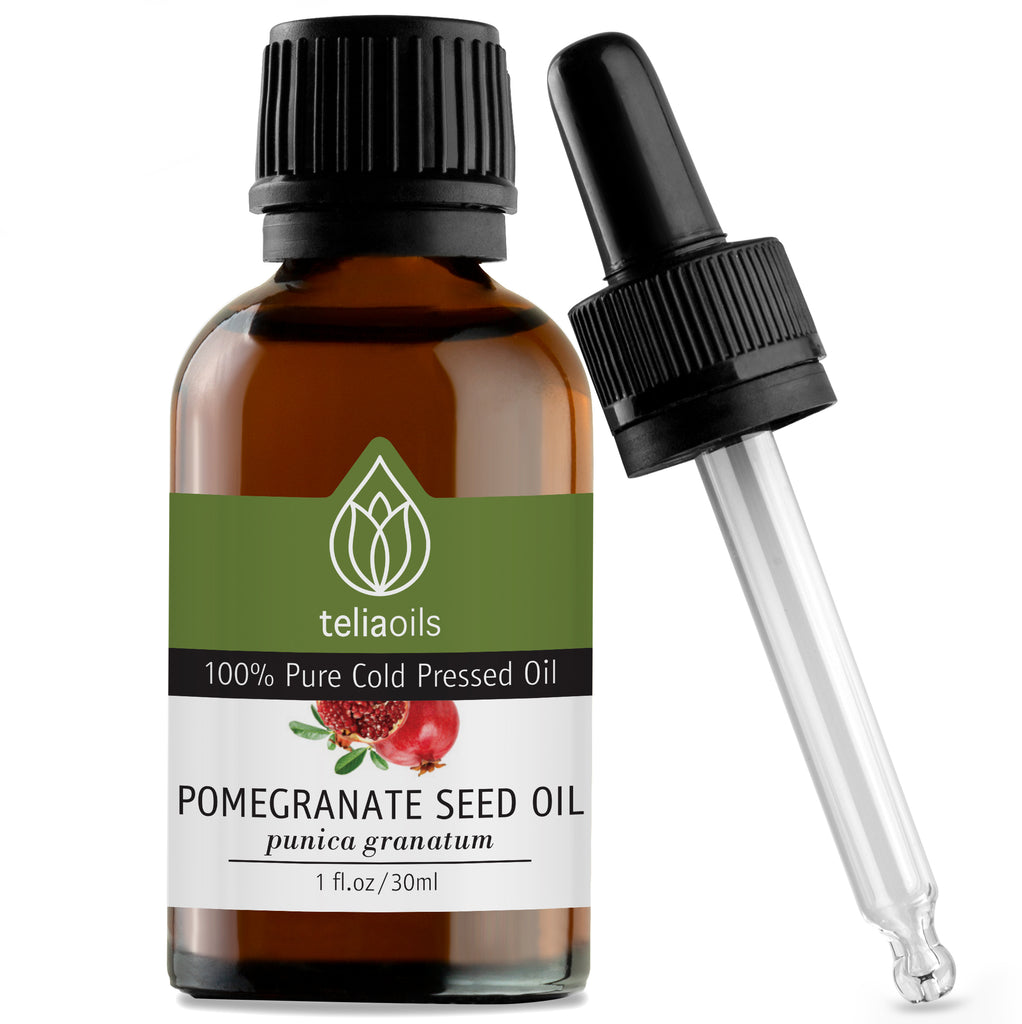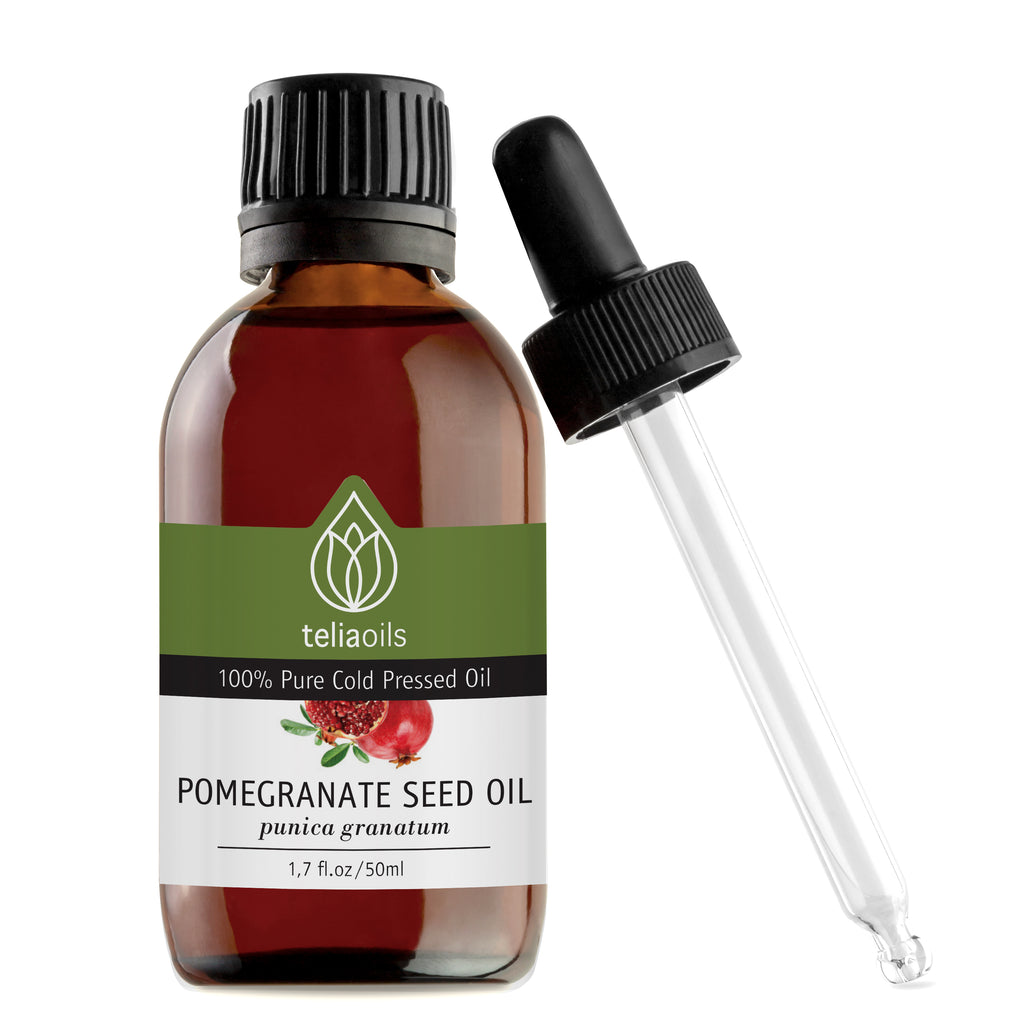 Pomegranate (Punica Granatum) Seed Oil
In stock |

30ml
Naturally cold-pressed, non-GMO Pomegranate Seeds.
Certified organic.
Cruelty-free.
Extracted without the use of heat which damages nutritional properties.
Internal or external use.
No clumsy pills - no water needed - absorbed faster.

Rich formula against dull, tired skin: Offering an effective 81% Punicid Acid in its most natural form, the Teliaoils Pomegranate seed is the perfect food for dry, dehydrated, sensitive, or irritated skin. Ultra-hydrating with a deeply penetrating and skin repair action, our fast absorbent facial Pomegranate Seed Oil strengthens the epidermis and provides immediate soothing care and long-lasting protection from skin-damaging free radicals.

Antiaging action:  Being natural, with potent properties, it significantly helps reduce wrinkles and fine lines, with strong antiaging action. Restores the skin's elasticity, giving back a youthful appearance.

Supports the body's resilience against inflammations and effectively reduces swelling and muscular pain.
---
---