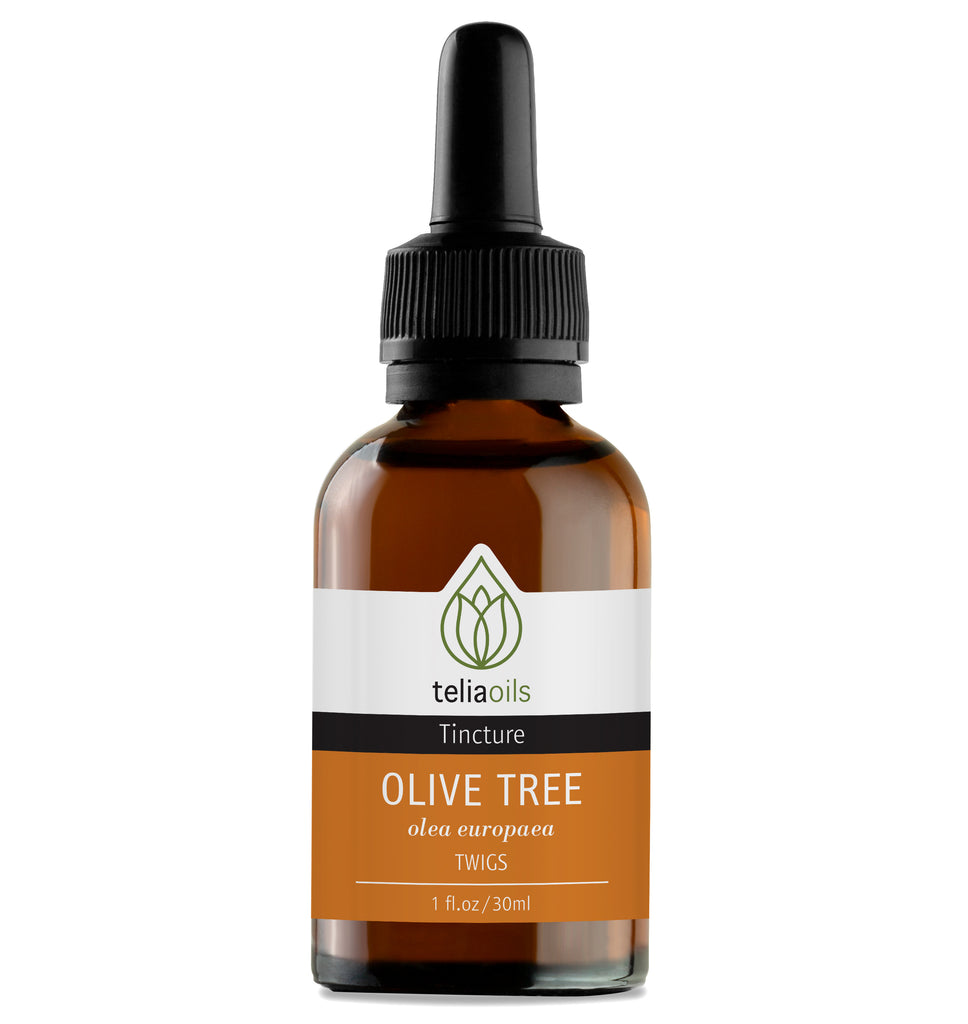 Organic Olive Leaf (Olea europaea) Tincture
In stock |

30ml
Gluten-free, non-GMO.
No sugar, or artificial color.
Free from preservatives.
Organic, pure.
High-Quality Product: Teliaoils production specifications for mother tinctures conformed to the guidelines of the German and French homeopathic pharmacopeias. Super concentrated Olive Leaf Tincture extract from the fresh plant of Olea europaea, according to HAB method 3A (1:3, leaves/alcohol), 65% Alcohol.
Gives Energy: Using this potent Olive Leaf tincture, your energy will generally increase and you are going to feel both your body and mind healthy again. Very active tincture against your chronic fatigue and fainting.

Supports Immune System: Very effective tincture supports immune system and general health. Efficiently strengthens your body's defense and prevents cold and flu. It is also influential in reducing stress.
---
---