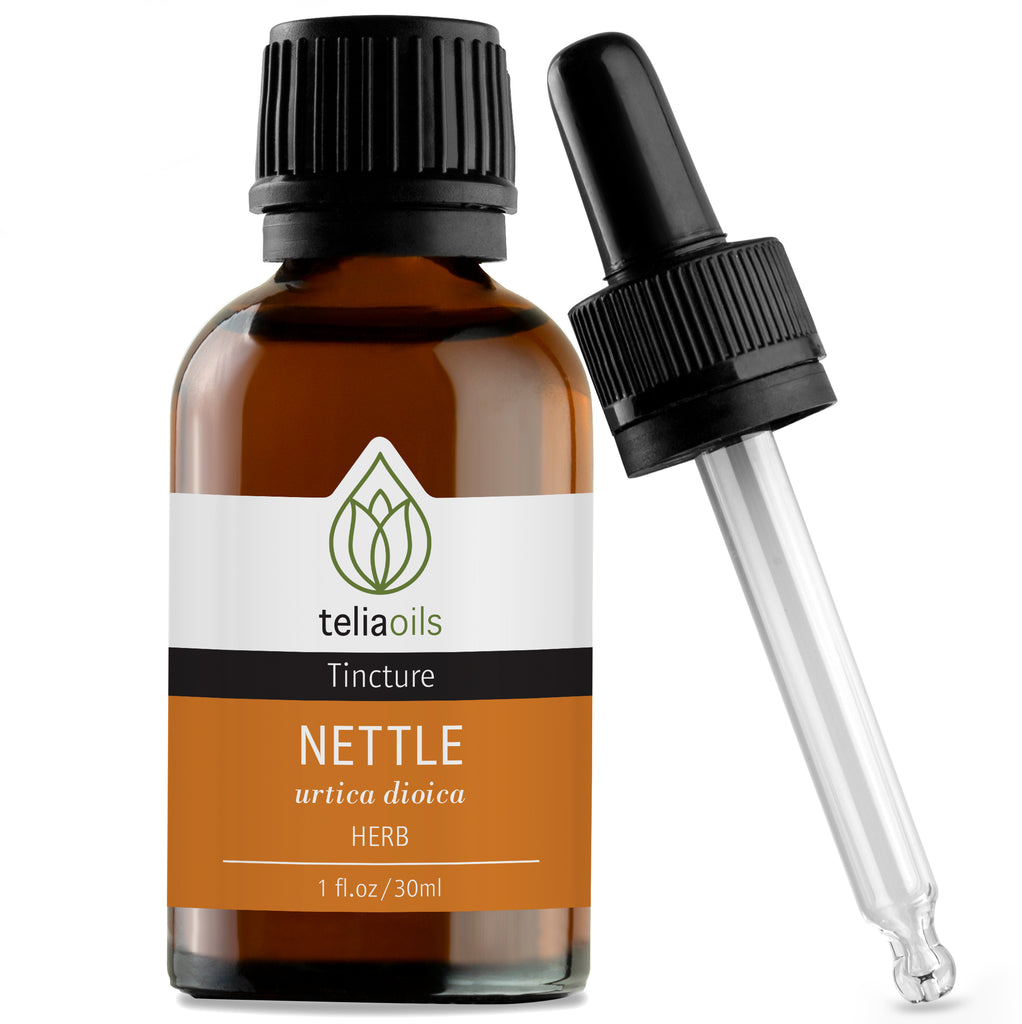 Organic Nettle (Urtica Dioica) Tincture
In stock |

30ml
Gluten-free, non-GMO.
No sugar, or artificial color.
Free from preservatives.
Organic, pure.
High-Quality Product: Teliaoils production specifications for mother tinctures are conformed to the guidelines of the German and French homeopathic pharmacopeias. Super concentrated Nettle Tincture extract of Urtica Dioica plant. Dry material/menstruum ratio 1:2, 43% Alcohol.

Body Tonic: Effective remedy if you want to tone the whole body and enhance energy. It rapidly helps with joint, muscle aches, and discomfort and generally increases your mobility. 

Supports Skin Health: With its anti-inflammatory and anti-allergic action, Teliaoils Nettle Tincture will help you reduce eczema, and generally support your skin health. It also strengthens nails in an effective and fast way.
---
---