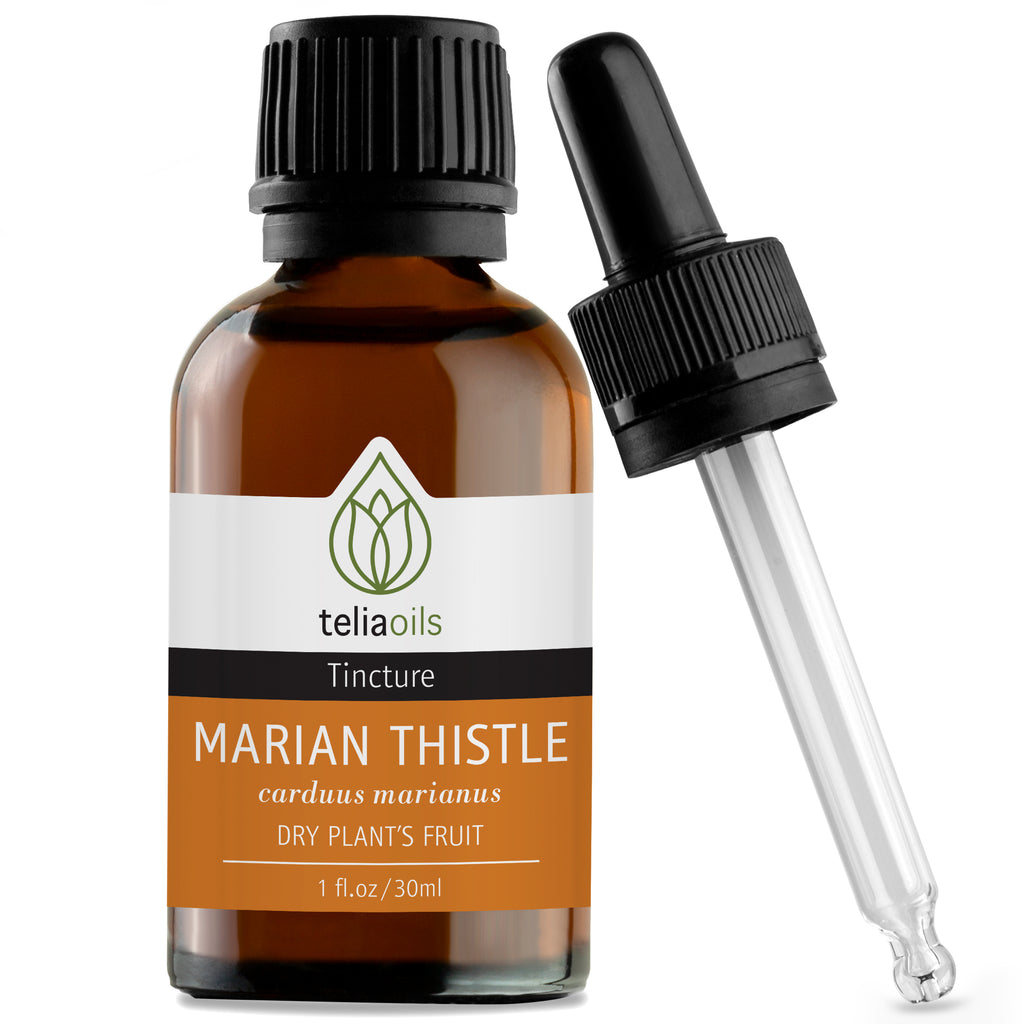 Organic Milk Thistle (Silybum marianum) Tincture
In stock |

30ml
Gluten-free, non-GMO.
No sugar, or artificial color.
Free from preservatives.
Organic, pure.
High-Quality Product: Teliaoils production specifications for mother tinctures are conformed to the guidelines of the German and French homeopathic pharmacopeias. Super concentrated Milk Thistle extract: dry material/menstruum ratio 1:4, Alcohol 62%.
Protects Organ's Function: Powerful Milk Thistle Tincture protects liver and gall bladder function and is very effective in acting against bile stone formation and promoting urination. Generally, soothes discomfort that comes from hurtful organs.

Treats Skin Issues: Due to its strong anti-inflammatory action, Teliaoils Milk Thistle tincture will rapidly treat nearly any skin issue of yours. Effectively heals varicose veins. Use it for generally healthy and youthful-looking skin.
---
---