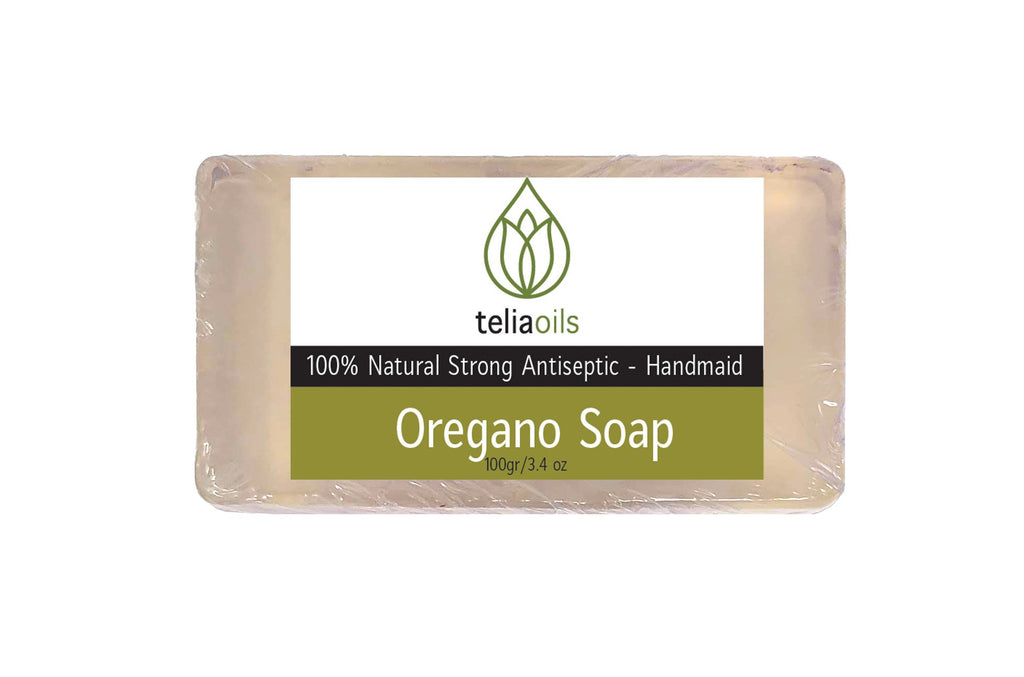 Oregano Soap
In stock |

1x
Organic.
Chemical Free.
Preservative Free.
Alcohol-Free.

Containing Thymol and Carvacrol, the Oregano essential oil boosts amazing anti-bacterial and anti-fungal properties that target the needed area, speeding up the healing process and destroying the types of skin fungi, viruses, and bacteria that cause infections such as Athlete's Foot, Jock Itch, Nail & Toenail Fungus, Cold Sores, Acne.

Skin and Nail Conditions: Because of the strong and natural hygienic properties, the Teliaoils Oregano essential oil body soap can relieve you from skin and nail conditions, boost your skin's immunity, and successfully stop the spread of nail infections.

Designed to be 100% safe, Teliaoils Organic Oregano Soap is ideal for deep skin cleaning, for both face and body. As it contains 100% natural anti-inflammatory and soothing ingredients, this defense soap eliminates any thread that can destroy healthy skin without affecting the natural immunological defenses - the flora - of healthy skin.
---
---