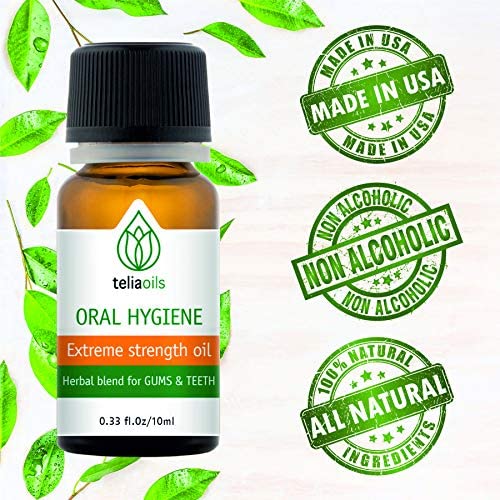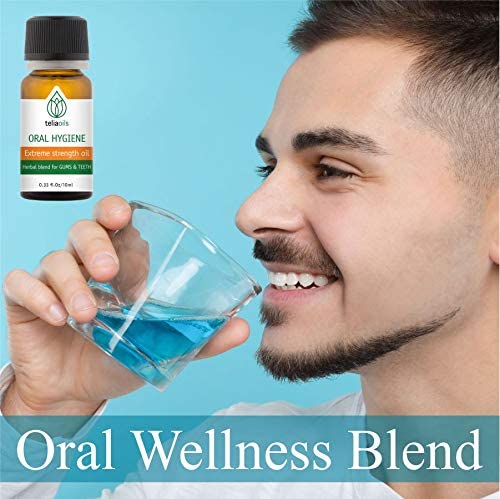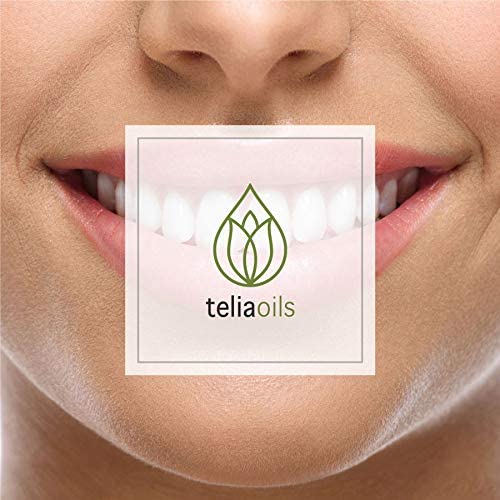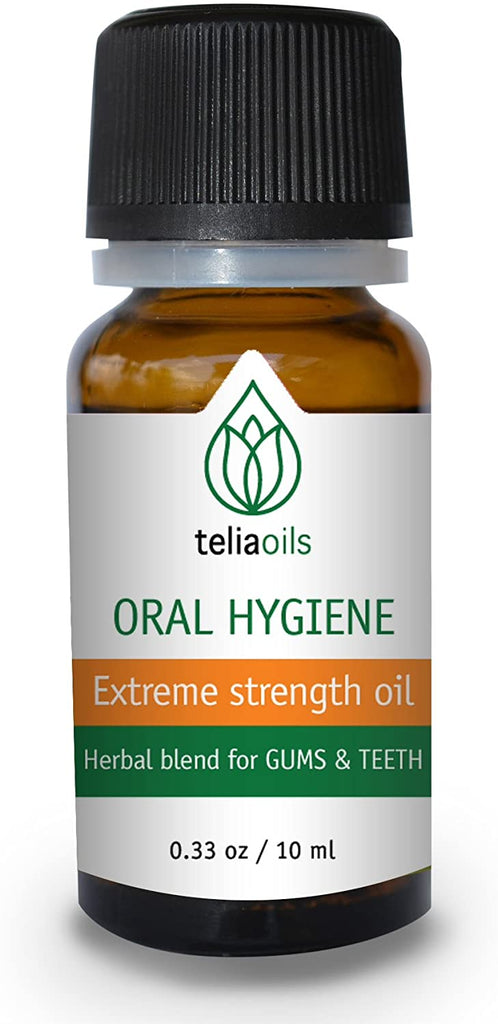 Oral Hygiene
In stock |

10ml
Natural.
Organic, Wild harvested ingredients.
Preservative, Additive, And Synthetic Free.
Alcohol-Free.
Fluoride Free.
Complete 3 In 1 Formula For Optimal Oral Health At Home: Maintains teeth and gums in perfect condition and keeps bacteria and painful dental problems at bay. Designed to fight periodontal symptoms, gum conditions, cavities, and plaque, while treating bad breath issues, this natural 3-in-1 blend serves as a liquid toothpaste, mouthwash, and breath refresher all at once.
Natural Purifying Action: The Teliaoils mouthwash tonic combines the powerful deep cleansing and soothing properties of nature's most powerful weapons against teeth and gum conditions. Packed with pure Oregano, Clover, and Cinnamon essential oils, this fluoride-free mouthwash can effectively help eliminate bacteria residing in the mouth, fight plaque, tartar, and cavities and significantly improve dental health within 2-3 weeks of use.
Never Have To Worry About Bad Breath Again: Bad breath, also known as halitosis is often the result of bacteria residing in the mouth. This potent oral hygiene blend remineralizes teeth, strengthens gums, and provides complete protection from these nasty agents, keeping the mouth clean and the breath fresh.
---
---