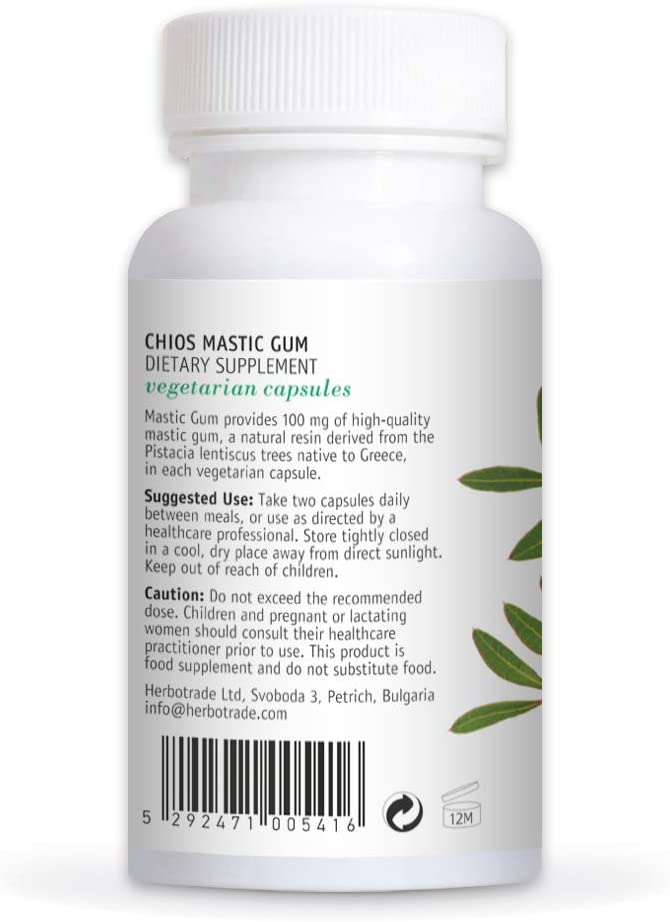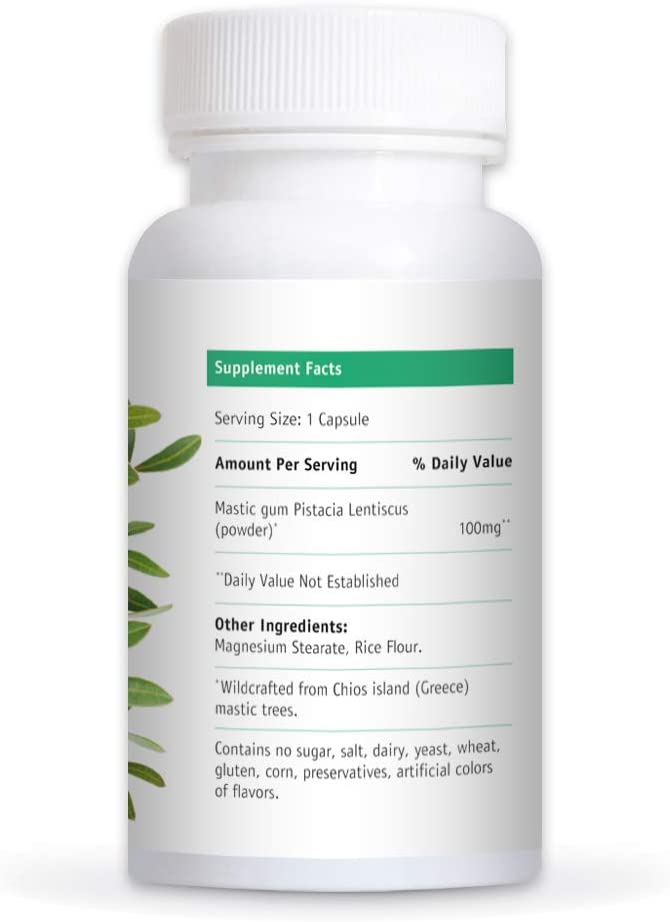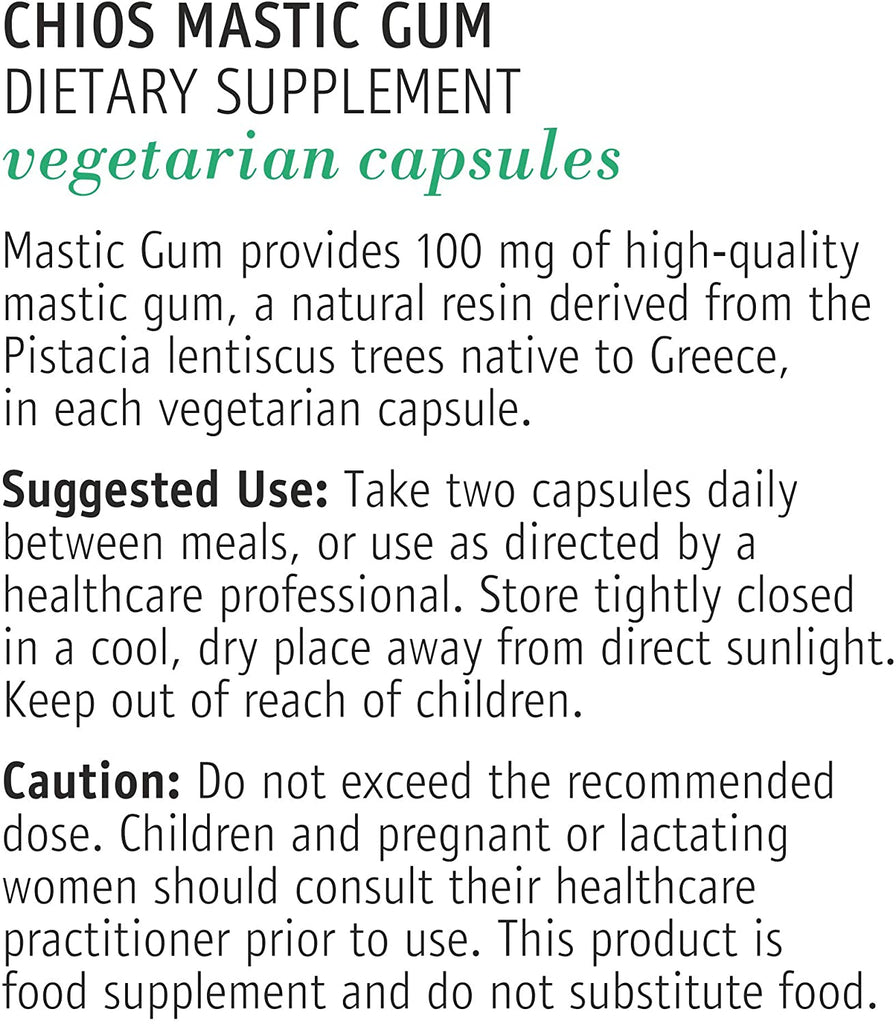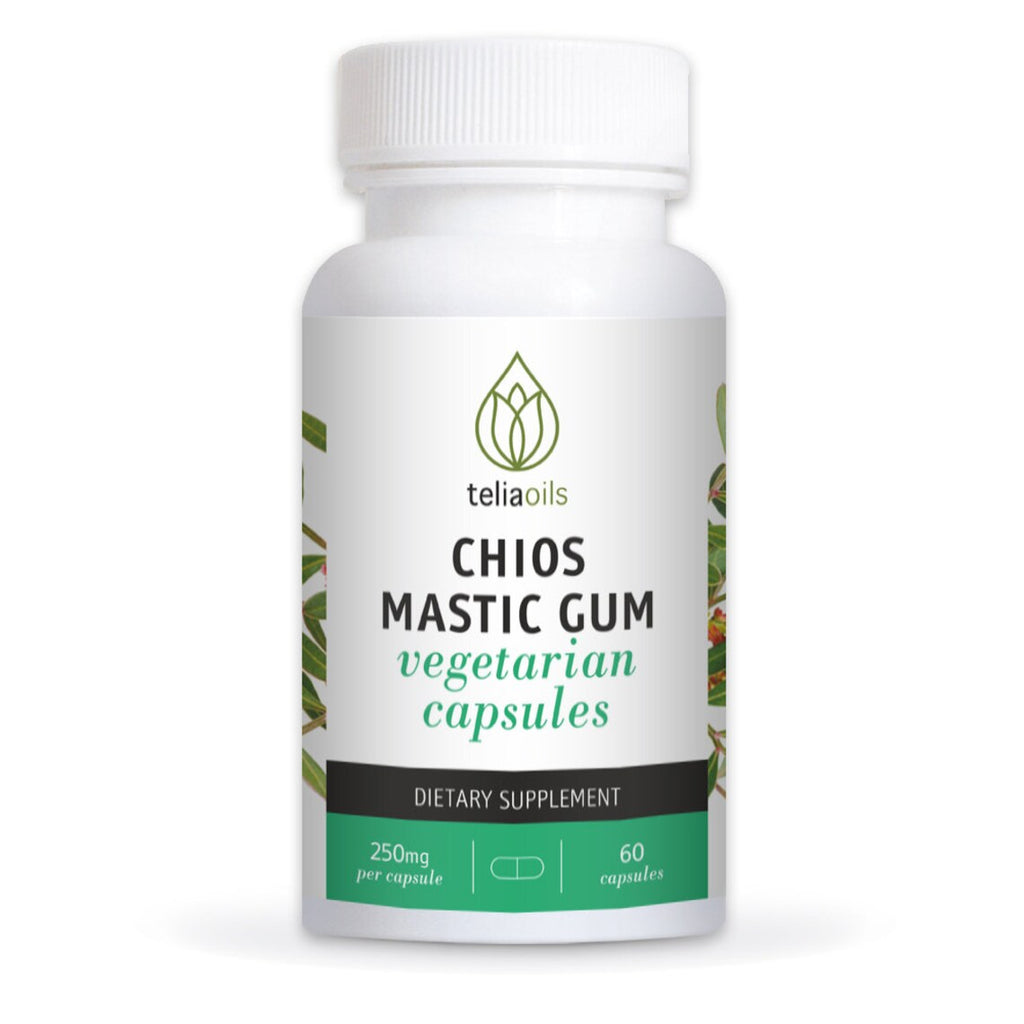 Mastic Gum Capsules
In stock |

60 capsules
100% Natural.
Organic.
Flavors, synthetics, and preservative free.
Free from soy, milk, sugar, starch, corn, and lactose.

One-Stop Natural Remedy For Stomach-Ache: Rich in powerful terpenes, Teliaoils Mastic Gum Capsules are a super effective health aid that helps combat various gastrointestinal conditions and stomach or duodenum discomfort naturally. Wildcrafted from the mastiha tree in Chios, Greece, mastic gum has been known for centuries for its amazing soothing abilities offering immediate pain relief.
A Natural Gut Supplement Without Any Side Effects: Teliaoils natural Mastic Gum capsules are a plant-based health supplement that can support gut and cellular function, alleviate GI distress and indigestion, boost immunity and circulation, protect oral and skin health, promote respiratory function and relieve pain. Derived from 100% pure and organic mastic gum resin, this is a great remedy for the entire family without any potential side effects.

Support The Body's Own Response To Imbalance: Designed to be suitable for daily use, our natural Mastic Gum supplement does not only help soothe painful symptoms, but it also triggers the body's own response to imbalances and boosts immune system function, thus naturally helping the organism to regain its natural healthy state.
---
---