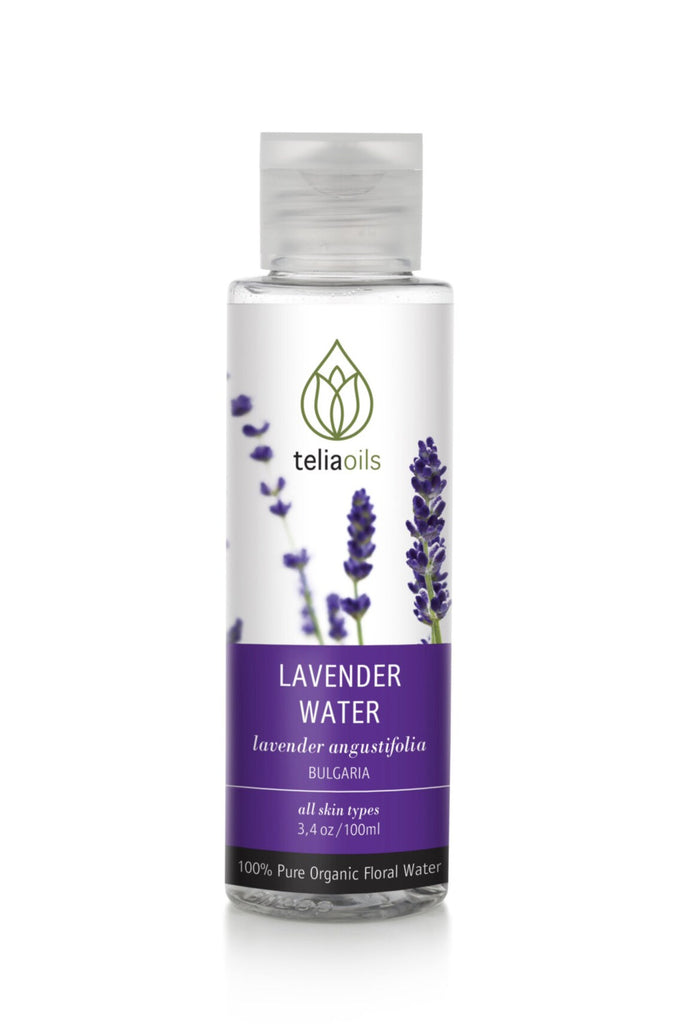 Lavender Organic Floral Water
In stock |

100ml
100% Pure, natural, and organic hydrosol.
Free from alcohol and artificial fragrances.
Tonic for many uses and for all skin types - sensitive skin.
Anti-inflammatory action.
Heals And Softens Wounds And Skin: Its anti-inflammatory action helps to deal with small skin imperfections as it regenerates and refreshes skin, calms redness, sunburn, and irritations, and heals wounds and cuts.  Teliaoils Lavender Floral Water gently and safely cleanses and tones oily, dry, and mature skin and has regenerative effects on damaged skin.
Tonic For All Skin Types: Pure and organic Lavender Hydrosol toner suits all skin types. With its anti-inflammatory action, the less inflammation, the less skin redness, and itching. It can be used by all family members from babies to the elderly and it is also suitable for very sensitive skins as it helps to cope with summer heat, sunburns, and minor irritations.
Easy Use For Many Cases: It can be used to spray before and after shaving or hair removal, add to bathwater, or directly as a bedtime spray for kids and also adults for relaxation and restful sleep, or as a room spray, pillow spray, or laundry spray, in a compress for neck and shoulders application in case of headache and stress, and for long airplane flight against jet lag.
---
---