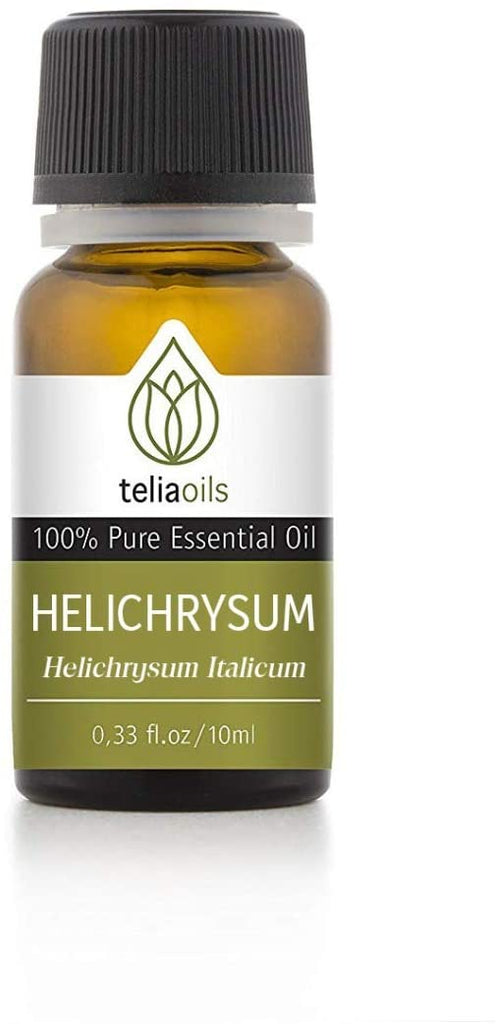 Helichrysum Essential Oil (Helichrysum Italicum)
In stock |

30ml
Taken from all-naturally grown Helichrysum Essential Oil, it is pure and cruelty-free. Teliaoils is dedicated to ensuring only the most safe, pure, natural, and high-quality essential oils.
Common Names: Everlasting, immortelle.
Botanical Name: Helichrysum Italicum.
Family: Asteraceae.
Extraction Method: Steam Distillation.
Plant Part: Flowers.
Origin: Italy.
Consistency: Thin.
Color: Pale yellow to reddish-yellow liquid.
Note: Base.
Strength of Aroma: Medium.
Blends Well With Chamomile, Lavender, Clary Sage, Rose, Clove Bud, and any of the oils from the citrus oil family.
Aromatic Scent: Classic Helichrysum distilled to pungent perfection.
(Cautions: Do not use while pregnant, or nursing. Never use pure oils on the skin without diluting, keep away from children and eyes, and always check if there are any medical issues that could cause a problem. Seek help if you have any doubts).
---
---