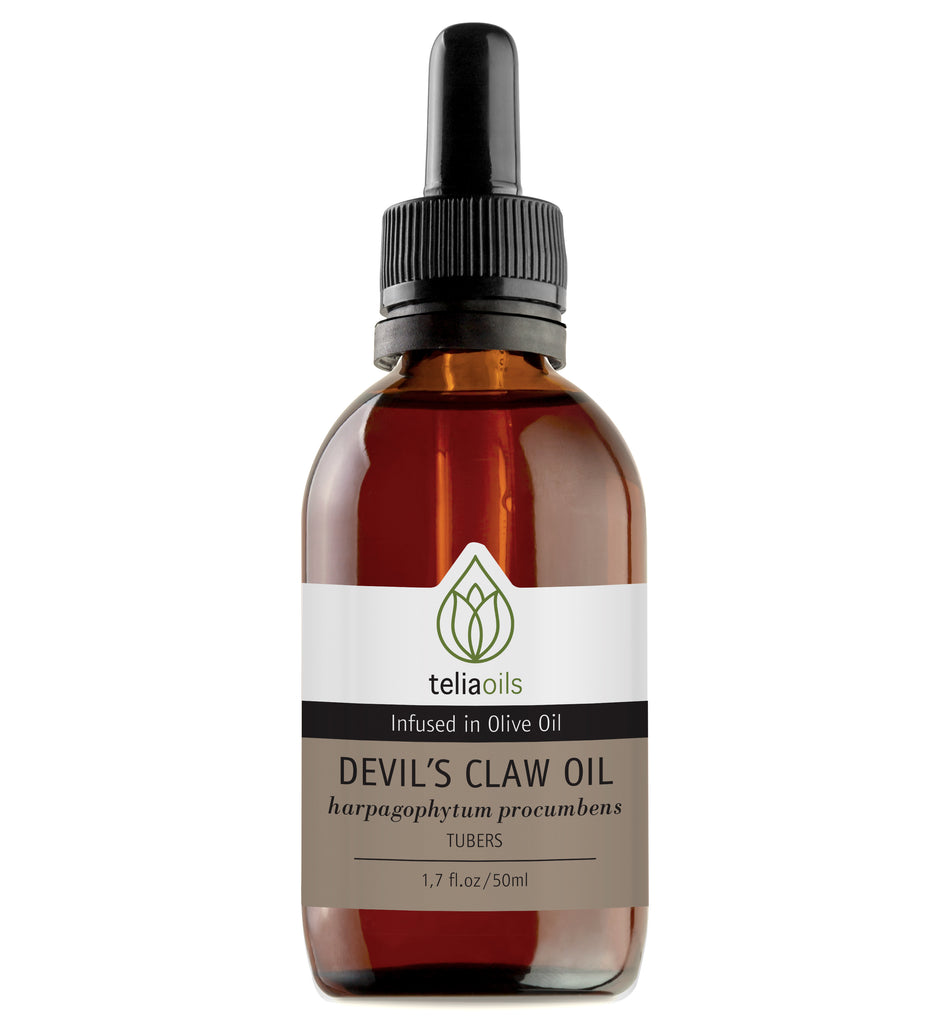 Devil's Claw Infused In Olive Oil
In stock |

50ml
Method of extraction: In Teliaoils we use a triple maceration process, in which Devil's Claw was replaced three times into the same solvent (extra virgin olive oil), to extract all the beneficial properties. For this special and time-consuming process, we use molecular diffusion, which works very slowly and so it takes a few weeks to have the most premium infusion.
Properties:
• Decreases inflammations, swelling, and aches.
• Reduces skin and joint redness.
• Healing skin conditions.
• After sun.
• Protects hair against damage, cold, and sun.
• Promotes hair growth and shine.
Uses:
• Back discomfort.
• Joint conditions.
• Muscle issues.
• Wounds, scars, wrinkles.
• Dandruff.
Applications and Directions:
• Skincare.
• Facial care.
• Haircare.
Apply an amount on your skin or hair and let it be absorbed for all the beneficial properties of the plant and the oil.
Natural Ingredients: Harpagophytum, Extra Virgin Olive oil.
Shelf life: > 2 years.
Used in: Skin and hair creams and lotions.
Olive oil properties: Olive oil is rich in fatty acids, antioxidants, and vitamin E which are very helpful for skin and hair issues. It has also strong anti-inflammatory properties and that's why it is a very effective after-sun, anti-wrinkle, and wounds, scars treatment. Very protective for your hair against sun, salt, cold, and damage. A wonderful hair growth and shine promoter and a super effective anti-dandruff remedy. It also strengthens nails and conditions cuticles.
---
---