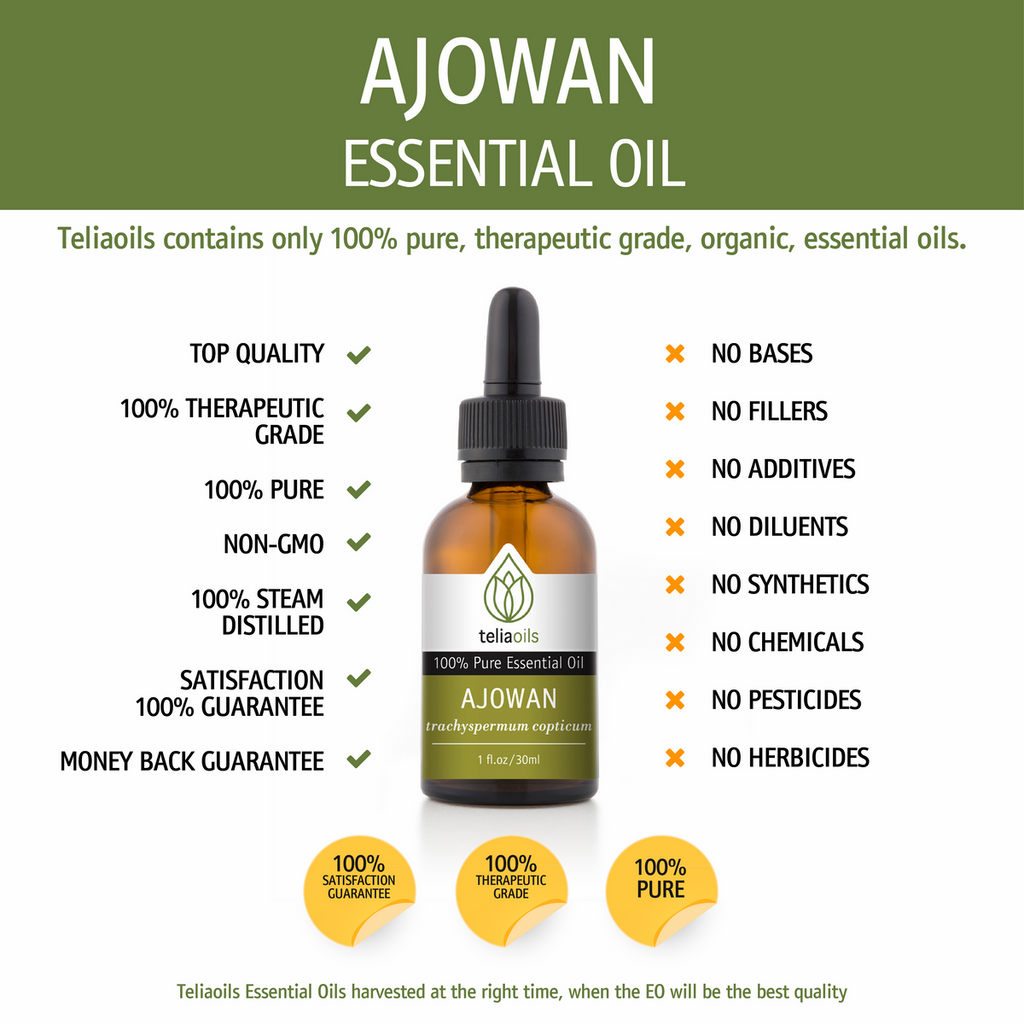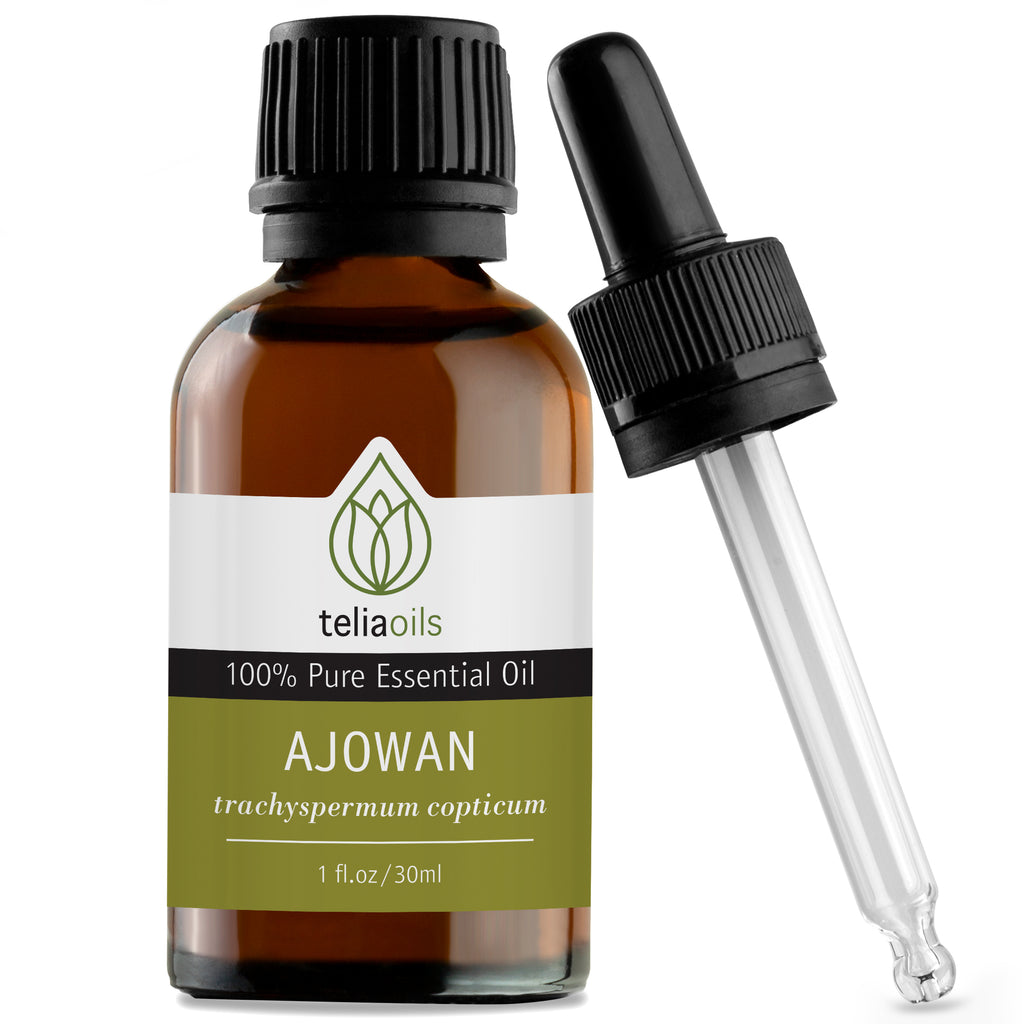 Ajowan Essential Oil (Trachyspermum copticum)
In stock |

30ml
Taken from all-naturally grown Ajowan, it is pure and cruelty-free. Teliaoils is dedicated to ensuring only the most safe, pure, natural, and high-quality essential oils.
Botanical Name:
Trachyspermum copticum
Common Names:
Carom seed, bishop's weed, and ajowan caraway.
Family:
Apiaceae.
Extraction Method:
Steam Distillation.
Plant Part:
Herb.
Origin:
India.
Consistency:
Light.
Color:
Pale yellow-brown.
Note:
Top.
Strength of Aroma:
Strong.
Blends Well With
Thyme, Parsley, Sage.
Aromatic Scent:
Herbaceous - Spicy medicinal odor, much like Thyme.
(Cautions: Use well diluted as it can cause skin irritation. Avoid during pregnancy.)

Directions
Add a few drops of Ajowan essential oil to your favorite aromatherapy diffuser and breathe in.
Create therapeutic massage oil blends. For topical use, dilute to 2-5% with the carrier of your choice and apply to the face, body, hair, and scalp. You can also add it to your existing hair and skin care products.
Use it to create your own fresh, natural soaps and candles. You can add it to your own lotions and creams.


Ingredients
Pure, Steam Distilled, Undiluted Ajowan Essential oil.

Indications
An important source of thymol.Discomfort relief.
Soothes joint issues.
Supports the digestive system, prevents bloating and helps the digestive process.
Anti-inflammatory action.
Heals problematic skin.
Relieves respiratory conditions.
---
---