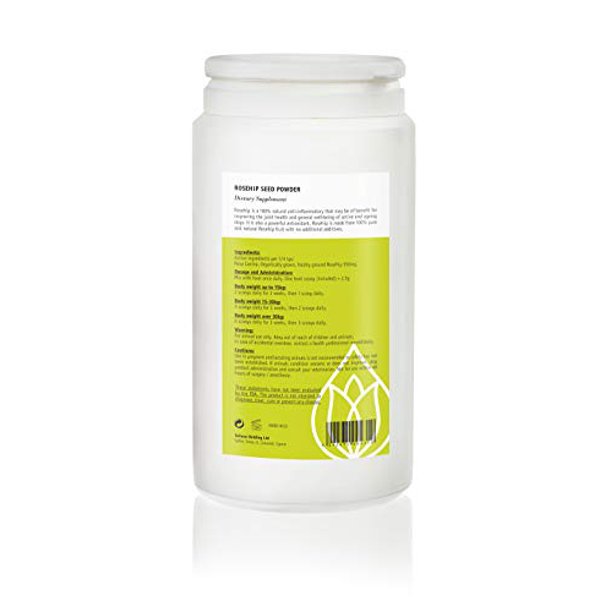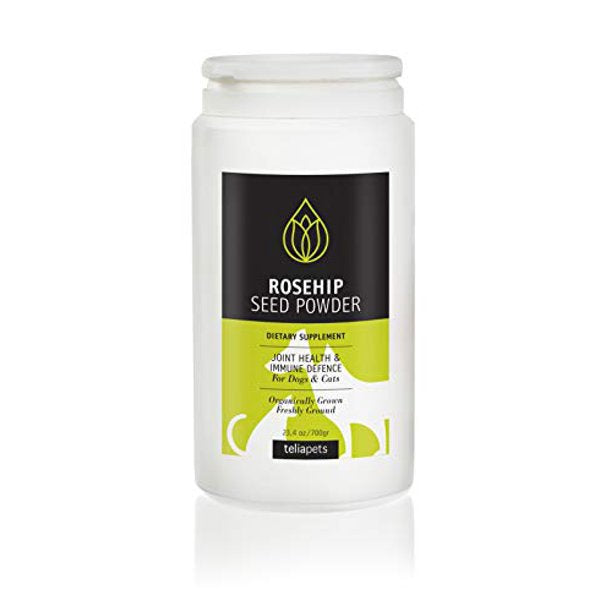 Teliapets Rosehip (Rosa Canina) Seed Powder
In stock |

700gr
Natural, Organic, and Safe.
Additives, Preservatives, GMO, Alcohol-free.

100% Natural And Suitable For All Dog And Cat Sizes: Teliapets Rosehip Seed Powder is the most natural dietary supplement as it is organically grown and freshly ground. Our formula relies on the powerful anti-inflammatory Rosehip powder which is made from 100% pure Rosehip fruit with no additional additives and is super beneficial for your pet's joint health, immune system, and general well-being.

Rapid Relief From Joints Pain And Degenerative Joint Muscles: Use Teliapets Rosehip Seed Powder in case of dog and cat joint pain, joint inflammation, and diverse joint problems such as hard joint mobility and hip dysplasia. Instantly relieves pain and stiffness as a strong anti-inflammatory. The first results will appear to you and your pet after only 20 days.

See Your Pet Happy And Energetic Again: Is your pet facing problems such as a stiff walk, decreased activity, joint pain, jump weakness, and deep groan? Our natural and powerful Rosehip Seed Powder maintains the pet's mobility lubricating joints and it enhances the strong synovial joint so that your next daily walk with your pet will be the happiest and most energetic of all.
---
---